business
Brexit Vote in Balance in Polls as Soros Warns of Pound Plunge
Thomas Penny, Svenja O'Donnell and John Follain
Brexit Vote in Balance in Polls as Soros Warns of Pound Plunge
Thomas Penny, Svenja O'Donnell and John Follain
YouGov shows Leave ahead 44% to 42%; ORB has Remain 53% to 46%

Soros warns of 20% slump in pound if U.K. votes to leave EU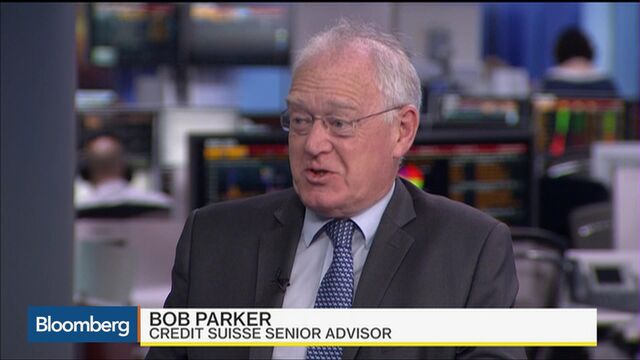 Britain's referendum on European Union membership remained too close to call two days before the vote, with separate polls showing leads for both sides and billionaire investor George Soros warning of a slump in the pound should voters back a so-called Brexit.
A YouGov poll of 1,652 voters for the Times newspaper published late Monday showed "Leave" at 44 percent and 42 percent for "Remain," while a survey of 800 people by ORB for the Daily Telegraph had "Remain" at 53 percent and "Leave" at 46 percent once "don't knows" were stripped out.
Brexit on Bloomberg:
The pound held its biggest two-day advance against the dollar in more than seven years as investors bet that momentum in the countdown to Thursday's referendum was swinging in favor of "Remain." Soros, who made $1 billion betting on a devaluation of the pound in 1992, warned that the possibility of the U.K. leaving the EU is still a real risk that could cut the currency's value by a fifth.
"I want people to know what the consequences of leaving the EU would be before they cast their votes, rather than after," Soros wrote in the Guardian newspaper. "It is reasonable to assume, given the expectations implied by the market pricing at present, that after a Brexit vote the pound would fall by at least 15 percent and possibly more than 20 percent."
Click here for a guide on what to look out for on the night of the vote count
Prime Minister David Cameron referred in a Twitter post to Soros's "sobering warning," even as pro-Brexit Justice Secretary Michael Gove ridiculed the billionaire's comments. "If economic forecasters were as reliable as doctors or airline pilots, then everyone would be a billionaire," Gove told BBC Radio. "The truth is that economic forecasters like George Soros have got things wrong in the past."
The Brexit referendum is being monitored by governments, politicians and investors around the world amid concern a vote to leave the EU could set an anti-establishment precedent and heighten global instability. The final big set-piece before the referendum is scheduled for Tuesday evening, when former London Mayor Boris Johnson and his pro-EU successor, Sadiq Khan, take part in a BBC Television debate at London's Wembley Arena.
Cameron defended his pledge to cut net immigration, a key issue for the "Leave" camp, telling ITV "there are good ways of controlling immigration, and my welfare break, saying that people who come and work here have to work here for four years before they get full access to our welfare system, that's a good way, but pulling out of the single market, wrecking our economy, that is a bad way."
Cameron and Chancellor of the Exchequer George Osborne are stressing the risks to the British economy of a Brexit, while "Leave" campaigners such as Gove, Johnson and Nigel Farage are focusing on immigration and the chance to "take back control" of the U.K.
Bookies Odds
Bookies and gamblers are increasingly convinced that the U.K. will opt to stay in the EU. Ladbrokes Plc said late on Monday that the odds on a "Remain" vote had shortened to a 2/7 chance, indicating a 74 percent probability. Some 95 percent of all referendum wagers in the previous 24 hours had been placed on voters rejecting Brexit.
"As far as the money's concerned, it looks like Brexit is beginning to fall at the final hurdle," Jessica Bridge, a spokeswoman for Ladbrokes, said in an e-mailed statement.
More businesses pleaded for Britons to stay in the EU and warned of the cost of leaving. Hong Kong's richest man, Li Ka-shing, chairman of CK Hutchison Holding Ltd., stepped up his calls for Britons to vote "Remain" in an interview with Bloomberg Television's Angie Lau. 
"If Brexit happens, it will be detrimental to the U.K. and it will have a negative impact to the whole of Europe," said Li, one of the U.K.'s biggest investors. Thirty-four leading French companies published an advertisement in British newspapers headlined: "S'il vous plait, amis britanniques remain!" (Please, British friends, remain!)
Nouriel Roubini, chairman of Roubini Global Economics, said on Twitter that Brexit could stall the U.K. economy "and tip it into a recession as the shock to business and consumer confidence could be severe."
David Beckham, the former England soccer team captain, became the latest celebrity to support "Remain." "For our children and their children we should be facing the problems of the world together and not alone," Beckham tweeted. Cameron swiftly seized the endorsement, tweeting in turn that he was "delighted."
Turnout Crucial
A survey of 1,632 voters by the National Center for Social Research between May 16 and June 12 found a lead for Remain by 53 percent to 47 percent. The team contacted voters online and by phone, in line with recommendations after the failure of pollsters to predict the outcome of last year's general election.
"Our survey provides valuable insight into how to interpret the divergent results that have been produced by internet and phone polls throughout the referendum campaign," John Curtice, professor of politics at the University of Strathclyde, said in an e-mail. "However, it is important to remember that the outcome looks so close that any lead should be treated with caution."
(
Updates pound, adds Cameron, Gove, businesses starting in third paragraph.
)