business
Le Pen Calls for French Border Controls to Be Restored Now
Gregory Viscusi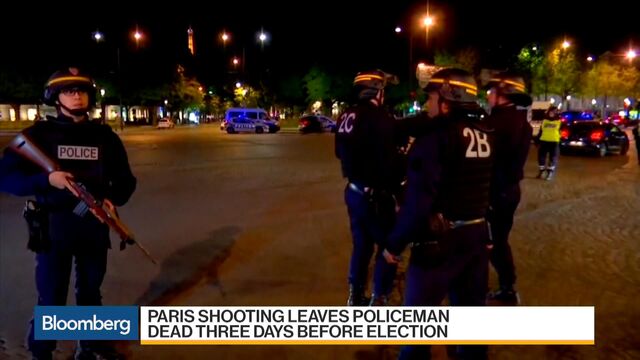 French Presidential candidate Marine Le Pen called on President Francois Hollande to restore border controls immediately and to expel or detain all those suspected of being Islamic radicals.
Speaking two days before the French go to the polls in the first round of the 2017 presidential election and after an assailant killed a policeman last night in central Paris, she said all French governments have been "insufficient and weak, and without authority" in their counter terrorism efforts.
"Because our country is at war, the response must be global, total," she said.
Le Pen repeated her call for all people who police have classified in their "S" files should be expelled if they are foreign or detained if they are French. Government officials have repeatedly pointed out that the roughly 20,000 individuals with "S" dossiers are simply people police want to keep an eye on, and it doesn't imply there's any legal grounds or utility in arresting them.
Rival candidates Francois Fillon and Emmanuel Macron will make statements on the security situation later today.
Before it's here, it's on the Bloomberg Terminal.
LEARN MORE