markets
London Home Sellers Cut Price for Second Time in Three Months
By
Rightmove says political instabiltity may weigh on market

Nationally, asking prices post biggest June drop since 2009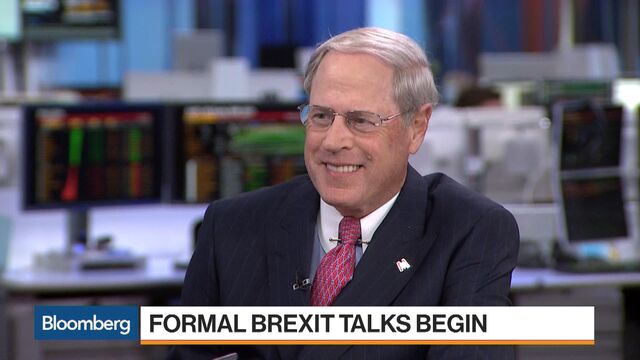 London home sellers cut asking prices for a second time in three months and waning buyer interest hints that the slowdown may continue.
Prices dropped 2.4 percent in June -- the biggest for that month since 2010 -- leaving them down 1.4 percent from a year earlier, Rightmove Plc said on Monday. Nationally, asking prices slipped 0.4 percent, pushing the annual gain to the weakest since 2013. In London, buyer activity "remains subdued compared to the recent boom years," Rightmove said.
Multiple reports are signaling a loss of housing momentum. Many first-time buyers have been priced out of the market, while Brexit and political uncertainty may further undermine demand. Figures from Halifax this month showed values are rising at the slowest quarterly pace in four years, while Nationwide Building Society said they've fallen for the past three months. London is seeing a sharper slowdown, largely due to weakness in prime locations.
For Bloomberg's London real estate tracker, click here
"It now seems certain that we will have continuing political uncertainty, which the housing market traditionally dislikes," said Rightmove Director Miles Shipside. "With the first fall in June prices for eight years there is no doubt that the lack of stability is a factor."

— With assistance by Mark Evans
Before it's here, it's on the Bloomberg Terminal.
LEARN MORE