business
CenturyLink Faces Class-Action Lawsuit Seeking Up to $12 Billion
Amid the telecom company's $34 billion merger with Level 3, the suit seeks to establish a class of consumers harmed by an alleged high-pressure sales culture.
By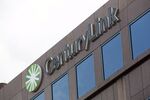 CenturyLink

 Inc.,

 sued last week

 by a former employee for allegedly running a sales incentive scheme and firing her for drawing attention to it, is now the subject of a 

class-action complaint seeking damages as high as $12 billion.
The complaint, which comes as the Monroe, La.,
telecommunications company 

is in the midst of a $34 billion merger with Level 3 Communications Inc., 
seeks to establish a class of consumers harmed by an
 alleged
high-pressure sales culture. Last week's
 self-proclaimed whistleblower, Heidi 
Heiser
, says such a culture 
left customers paying millions of dollars for accounts they didn't request.
The new lawsuit, 
filed in the central district of California late Sunday night, cites
Heiser's 
suit, 
as well as similar accusations posted on social media and consumer review websites by people identifying themselves as 
CenturyLink
 customers, and accuses 
CenturyLink
 of fraud, unfair competition, and unjust enrichment.  
"Ms. 
Heiser's
 allegations of what she observed, and what 
CenturyLink
 corporate culture encouraged, are consistent with the experiences of hundreds of thousands and potentially millions of consumers who have been defrauded by 
CenturyLink
," the complaint states. "It is estimated that the damages to consumers could range between $600 million and $12 billion, based on 
CenturyLink's
 5.9 million subscribers."
"The fact that a law firm is trying to leverage a wrongful termination suit into a putative class action lawsuit does not change our original position," Mark Molzen, a CenturyLink spokeman, said in a statement, adding that Heiser failed to report her allegations to the company's 24-hour Integrity Line. He said her claims "are completely inconsistent" with company policy and culture and that "we take these allegations seriously and are diligently investigating this matter."
Class actions are common after contentious allegations against large companies. 
Sunday's lawsuit was b
rought on behalf of the consumers by the 
Geragos
 & 
Geragos
 law firm, led by celebrity attorney Mark J. 
Geragos
. 
Heiser didn't report her concerns to the Federal Communications Commission or other authorities.
The named plaintiffs in the case are Craig McLeod and Steven L. McCauley, both current customers of CenturyLink. During a conversation in early April with a sales agent on CenutryLink's website, McLeod, 65, was offered a faster internet link for an extra $2 a month with a two-year contract, and accepted, according to the complaint. He alleges he incurred considerably higher fees than quoted and was charged for a repair that never was made. 
In an interview, McLeod, a semi-retired truck driver, said that in the area of Alabama where he lives, CenturyLink is the only hardwired internet provider available. 
"I'm pretty much stuck with CenturyLink," he said. "I am seriously considering moving just because of them. The internet is that important to me."
On Friday, CenturyLink's

 shares fell the most in six weeks on the news of Heiser's suit, while the shares of merger partner Level 3 also dropped sharply. The merger

wil

l

 

put CenturyLink up against powerhouses

 such as AT&T Inc. in bidding to provide communications services to businesses. CenturyLink, which provides data services nationwide, including hosting, cloud, and information technology services, booked $816 million in net income on $17.5 billion in sales last year. 
Heiser's complaint alleges that Heiser became increasingly concerned about what she observed at CenturyLink after news of Wells Fargo & Co.'s regulatory troubles broke in September. In that case, Wells Fargo employees, to earn incentives and meet sales goals, opened deposit and credit card accounts without customers' consent.
Without admitting wrongdoing, Wells Fargo ended up firing more than 5,000 employees and agreeing to pay $185 million in fines, in addition to compensating customers for fees related to the unauthorized accounts.
—With Scott Moritz
Before it's here, it's on the Bloomberg Terminal.
LEARN MORE