politics
Trump Says Tax Cuts Are Needed More Than Ever After Hurricanes
By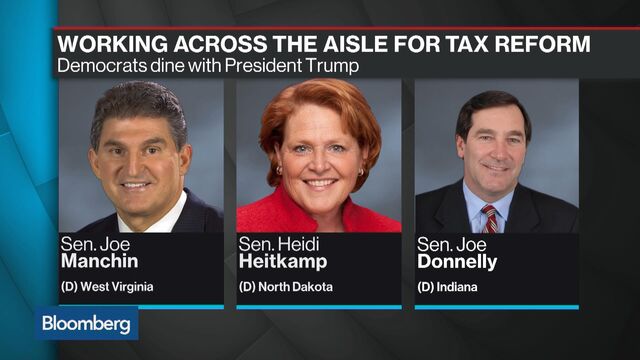 President Donald Trump on Wednesday said this year's deadly hurricanes add urgency to his tax-cut plan.
"With Irma and Harvey devastation, Tax Cuts and Tax Reform is needed more than ever before. Go Congress, go!" Trump tweeted.
The Atlantic hurricane season has killed at least 100 people so far and caused estimated damage of at least $135 billion in the U.S. and the Caribbean.
Trump sought to woo Democratic senators for his tax plan at a White House dinner on Tuesday. The White House said Trump asked the group, which also included Republican senators, "to help deliver tax cuts for American families, which is essential to economic growth and prosperity." It was "was highly productive, and will spur constructive discussion moving forward."
The president campaigned on eliminating the estate tax and cutting the corporate tax rate. Senate Democratic Leader Chuck Schumer, who didn't attend the dinner, says what is known about Republicans' tax agenda so far indicates a plan "designed to benefit the ultra-rich while leaving the middle class in this country out to dry."
Before it's here, it's on the Bloomberg Terminal.
LEARN MORE