markets
Fed Study Suggests Trump May Have Fed to Thank for Stock Rally
By
Central bank reaction key to tax cut's effect, paper shows

This time may be different due to increased caution on rates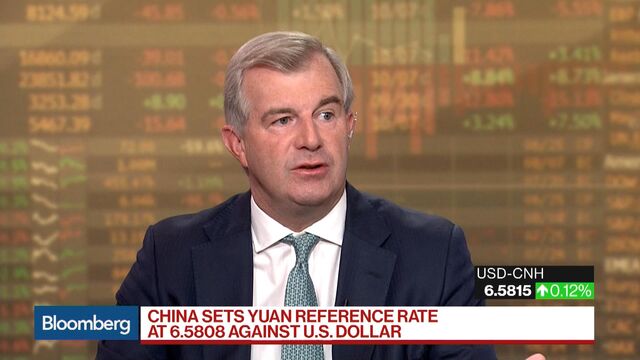 As President Donald Trump takes credit for record-high stock prices, a new study published by the Federal Reserve suggests he may want to thank the U.S. central bank.
Tax cuts were bad news for the stock market in the three-decade era ushered in by then-Fed Chairman Paul Volcker, who took office in 1979. That's because they tended to raise anticipation that Fed officials would offset them with interest-rate increases, according to the paper. Its authors concluded that one of the reasons stocks have rallied this time around may be that U.S. central bankers have adopted greater caution toward tightening in the wake of the 2008 financial crisis and subsequent slow economic recovery.

The findings come as the Trump administration conducts a search for a nominee to lead the Fed when Janet Yellen's term as chair expires in February. Yellen is on a White House shortlist of candidates for the job that also includes current and former Fed Governors Jerome Powell and Kevin Warsh, as well as Gary Cohn, director of Trump's National Economic Council, and John Taylor, an economics professor at Stanford University.
Fed economist Anthony Diercks and William Waller of Carnegie Mellon University showed that from 1980 to 2008, increases in discount rates associated with news about tax cuts swamped the positive effects of cash flow that tax cuts would have on stock prices. Moreover, the higher interest rates would have had the effect of slowing economic activity, reducing the positive cash flow generated by the tax cuts in the first place.

"The recent experience could be due to a few issues: (1) there are additional factors at play such as changes in regulation, government spending, and repatriation that may be important, (2) because of the proximity to the zero lower bound monetary policy may not be acting as aggressively as it did in previous post-1980 tightening cycles, and (3) investors are unusually optimistic," Diercks and Waller wrote.