markets
Dimon: 'I'm Not Going to Talk About Bitcoin Anymore'
By , , and
Jamie Dimon had called it a fraud, now says he won't say more

Citi CFO says taking 'intense' look at bitcoin, blockchain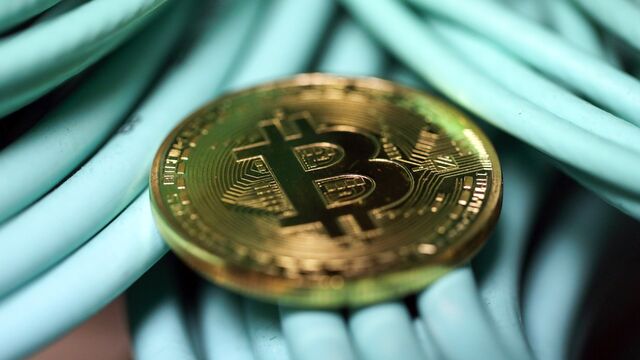 JPMorgan Chase & Co. joined Wall Street rivals in expressing a willingness to get involved with cryptocurrencies like bitcoin, which surged to a record on Thursday.
"We are very open minded to the potential use cases in the future for digital currencies that are properly controlled and regulated," Chief Financial Officer Marianne Lake said in response to a question on a conference call with journalists, after the bank reported third-quarter results. "We're not going to not be part of that conversation. We'll have to see, it's quite nascent."
The comments come one month after Chief Executive Officer Jamie Dimon called bitcoin a "fraud" and said he would fire any employee trading it for being "stupid," a critique echoed by some other financiers. Rivals including Goldman Sachs Group Inc. CEO Lloyd Blankfein have said they're open to ways that their firms can get involved with the new technology. Citigroup Inc. CFO John Gerspach said Thursday that his firm is taking an "intense" look at cryptocurrencies and the blockchain technology that underlies them.
It's an area "worthy of exploration," Gerspach said after his bank reported quarterly results. "We're more focused on the underlying technology, the blockchain, which we think has real potential to deliver commercial-oriented solutions."
Criminal Uses
Regulators worldwide are grappling with how to oversee cryptocurrencies, which offer anonymity that has made them attractive to criminals. In his comments last month, Dimon said the best argument he's heard for bitcoin is that it can be useful to criminals or to people in places like North Korea.
"I wouldn't put this high in the category of important things in the world, but I'm not going to talk about bitcoin anymore," Dimon said Thursday. Later he added that JPMorgan moves trillions of dollars a day "effectively digitally" today. "It's not cash," he said.
Lake said blockchain technology is something New York-based JPMorgan is using internally while testing ways it can help the bank interact with clients.
Before it's here, it's on the Bloomberg Terminal.
LEARN MORE