politics
North Korea Says Trump Lit 'Fuse of War,' Russian News Agency Reports
By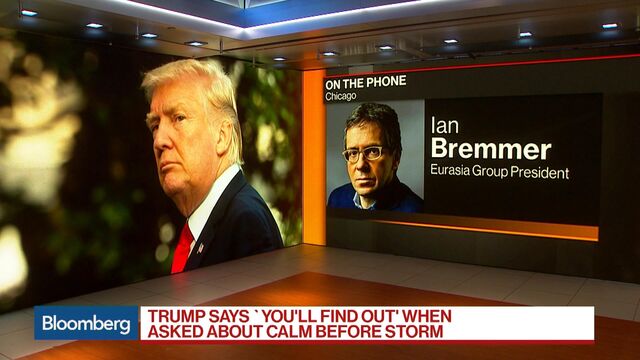 North Korea's foreign minister told Russian journalists that Donald Trump lit the "fuse of war" when the U.S. president labeled Kim Jong Un as "Rocket Man" in a recent speech at the United Nations.
Ri Yong Ho was quoted by the Tass news agency as saying Pyongyang will never hold talks over its nuclear arsenal and won't enter dialogue with the U.S. as long as Washington maintains sanctions on the regime.

"We have nearly achieved the final point on the way to our ultimate goal, to achieving a real balance of force with the United States," Ri was quoted as telling the reporters visiting Pyongyang this week. All North Koreans demand "final scores be settled with the Americans only with a hail of fire, and not with words."
Ri was elected as a member of the Political Bureau of the Party Central Committee on Saturday, cementing his status as a key official in the regime. The bureau is led by Kim and serves as the party's core decision-making body.

North Korea is preparing to fire multiple short-range rockets around the opening of the Chinese Communist Party's twice-a-decade congress on Oct. 18, a South Korean daily newspaper reported Wednesday.