politics
Trump Plans More Fed Chair Interviews, Kelly Says
By and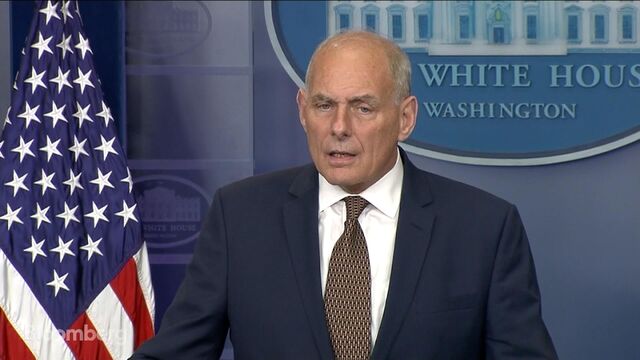 President Donald Trump plans to conduct more interviews as he considers who to appoint as the next leader of the Federal Reserve, White House Chief of Staff John Kelly said.
"All of the people who've been in to interview have been first-round draft choices," Kelly told reporters at the White House's regular briefing on Thursday. "We still have more to come."
Trump has a shortlist of five people he's considering to lead the central bank, including current Fed Chair Janet Yellen. He's known to have interviewed former Fed board governor Kevin Warsh and current governor Jerome Powell. He's spoken with his National Economic Council director, Gary Cohn, about the job, and he interviewed Stanford University economist John Taylor on Wednesday, according to people familiar with the matter.
Kelly didn't name anyone Trump is considering for the post and declined to be specific on timing for a decision, beyond saying that it was "some time away." Treasury Secretary Steven Mnuchin said in an interview on CNBC Thursday that Trump has no specific deadline to make a choice but that it should happen within the month. Yellen's current term ends in February.
— With assistance by Saleha Mohsin
(
Updates with date of Taylor's interview in third paragraph.
)