politics
Trump Is Shattering His Own Tweet Records
By
Trump Is Shattering His Own Tweet Records
By
His pace of tweeting has been growing steadily since May

Most of the biggest tweet storms have come in past two months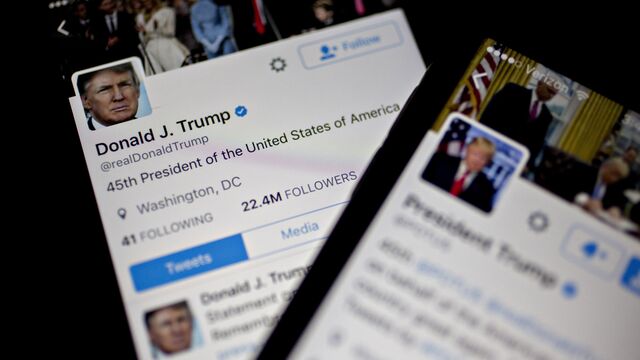 President Donald Trump is tweeting more than ever.
After a brief lull in his first few months in office, the number of tweets -- and retweets -- the president has dashed off to his millions of followers has been climbing relentlessly.
June set a new record (362) as did July (424) and September (485). And he's on a tear in November. At the current torrid pace, his tweet tally will reach 723 by the end of the month. On one day alone, he shot off 51 tweets. That outburst came on Nov. 7, during his visit to South Korea. The next day found him in China, where he kept on tweeting -- albeit at a more measured pace -- despite the diplomatic sensitivities of such an act in an authoritarian country that prohibits its people from using Twitter.
Ever since his election a year ago, these missives have moved markets, foreshadowed policy decisions and served as an outlet to mock his enemies (e.g. "Rocket Man" or "Liddle' Bob Corker"), praise his allies and vent frustrations in a free-wheeling style that often resembles stream-of-consciousness. They've been cited by federal judges, sanctioned as official White House statements and caused consternation ("covfefe," anyone?) and ridicule among his opponents.
Even some in Trump's base -- the group he says he's primarily seeking to communicate with -- seem to be getting sick of the sheer quantity of tweets. The president's not, though. He appears to just be warming up.
Here's a breakdown of the numbers.


(
Makes minor editing changes in first and fourth paragraphs.
)