markets
'50 Cent' VIX Trade Just Paid Off to the Tune of $200 Million
By
'50 Cent' VIX Trade Just Paid Off to the Tune of $200 Million
By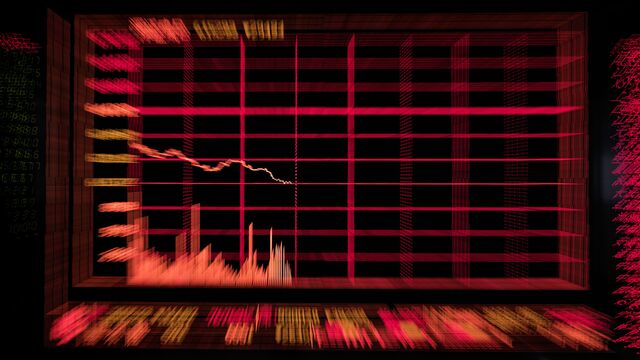 Hate it or love it, the underdog's on top: patiently waiting for the VIX to explode has finally been rewarded in a big way.
Among the biggest winners from last week's turmoil is the mysterious buyer of out-of-the-money options tied to the Cboe Volatility Index priced at about 50 cents apiece.
Pravit Chintawongvanich, head of derivatives strategy at Macro Risk Advisors, estimates that the trader dubbed "50 Cent" (a play on the rapper known as "50 Cent," Curtis Jackson), has made nearly $200 million total on this trade since the start of 2017 -- thanks to a swing of $400 million in a single month.

"At one point, '50 Cent' became '30 Cent,' scrimping on his usual VIX option purchases, unwilling to pay up for the 50 cent VIX options that were his namesake," Chintawongvanich wrote. "But in early February, when it seemed like Fiddy's fortunes could go no lower, it came: redemption."
But these gains linked to VIX options may be somewhat of a Pyrrhic victory for their owner: The strategist says that these calls were one way a large, income-earning portfolio of risk assets elected to hedge against a downturn.
"We think the reason '50 Cent' was so adamant about paying a fixed price (50 cents) on a fixed number of contracts (50,000) is because they had a fixed hedging budget for the year," he writes.
Meanwhile, the so-called VIX Elephant has gone the way of its relative, the woolly mammoth: It's now extinct. This trader, who put on massive VIX call spread trades while selling puts to benefit from a rise in volatility, has closed out all of their positions to earn a net $40 million on the trade, according to Chintawongvanich.