politics
Stormy Daniels's Lawyer Says Trump Missed Settlement Offer Deadline
By
Stormy Daniels's Lawyer Says Trump Missed Settlement Offer Deadline
By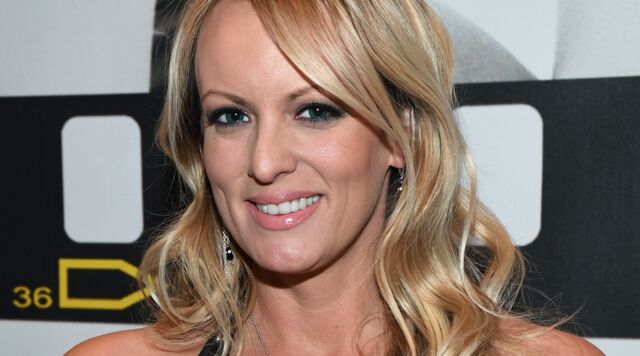 President Donald Trump's attorneys missed a deadline to accept the return of a $130,000 settlement payment from a pornographic film actress who's seeking to tell the story of her alleged affair with the former reality-TV star, according to her lawyer.
Stormy Daniels, whose real name is Stephanie Clifford, received no response to a letter sent Monday to Trump's lawyer Michael D. Cohen offering to wire the money by Tuesday at 12:01 p.m., her attorney Michael Avenatti said. The payment would have covered what Daniels said she accepted from Trump's lawyer to keep silent about the alleged affair before the 2016 election.
In exchange for the cash, Daniels would be permitted to "speak openly and freely about her prior relationship with the president and the attempts to silence her," and use any text messages, photos, videos or other materials in her possession, Avenatti said Monday in announcing the offer.
"The president and Mr. Cohen have purposely ignored our settlement offer, thus doubling down on their efforts to muzzle Ms. Clifford and prevent her from telling the American people what happened," Avenatti posted on Twitter. "Time to buckle up."
Cohen's attorney, Larry Rosen, didn't respond to a request for comment.
Porn Star Offers to Pay Back Trump Settlement to End Silence