markets
Malaysia ETF Rebounds From the Initial Shock of Election Upset
By
Malaysia ETF Rebounds From the Initial Shock of Election Upset
By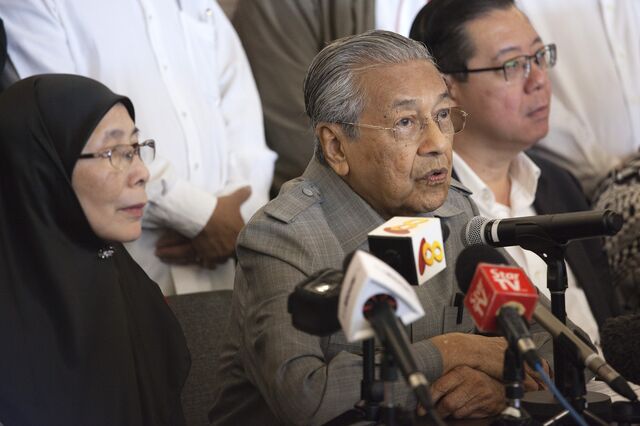 The sole exchange-traded fund holding Malaysian stocks staged a dramatic rebound from its biggest decline in almost 2 1/2 years, climbing almost 5 percent as investors digest the surprising election results that will bring the Southeast Asian nation's first transfer of power since independence in 1957.
The iShares MSCI Malaysia ETF, known as EWM, clawed back most of Wednesday's loss, with trading volume at more than half of yesterday's $144 million, which was the most since July 2011. Malaysian markets are closed today and Friday, so investors are using the U.S.-listed fund as a proxy for their bets.
"EWM is serving as a real-time price discovery vehicle for investors while local Malaysian markets remain closed until Monday, as evidenced by record volume yesterday," said Chris Dhanraj, head of U.S. iShares investment strategy for BlackRock in New York.

Investors pulled record amounts from the fund on Wednesday, when $52 million in cash exited the strategy, according to data compiled by Bloomberg. EWM is the biggest ETF holding Malaysian stocks and has brought in $130 million during the past year.
Newly inaugurated Prime Minister Mahathir Mohamad said in Kuala Lumpur that he will address concerns about the economy, with state finances and economic management as his priorities. In addition, the 92-year-old leader, who also served as prime minister for 22 years ending in 2003, said he's seeking an active stock market and an increased overall market capitalization, adding that there shouldn't be any need to devalue the ringgit, the Malaysian currency.