markets
Malaysia's Shock Election Puts ETF on Sale by Most in 18 Years
By
Malaysia's Shock Election Puts ETF on Sale by Most in 18 Years
By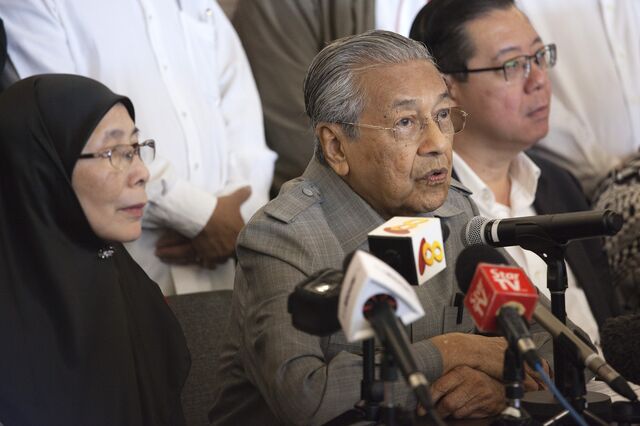 A shock election result paving the way for the first transfer of power in Malaysia since independence in 1957 has sparked a plunge in a U.S.-listed exchange-traded product that provides exposure to the country's equities.
The iShares MSCI Malaysia ETF (ticker EWM) suffered its largest daily outflow since 2007 on Wednesday to trade at a 7 percent discount to its net asset value. That is, this product currently costs 7 percent less than the sum of its parts.

The fund's record discount to net asset value came in 1998 during the Asian financial crisis.
The "on sale" sign in front of this swath of Malaysian stocks was almost as enticing for arbitrageurs the last time emerging markets were dumped in the wake of an unforseen election result -- when U.S. President Donald Trump prevailed over Hillary Clinton in November 2016.