markets
Rate Hikes for Hong Kong Borrowers a 'Matter of Time' After Fed Rise
By and
Rate Hikes for Hong Kong Borrowers a 'Matter of Time' After Fed Rise
By and
Pegged currency means Hong Kong mimics Fed interest rate moves

Analysts seeking to call when banks will raise mortgage costs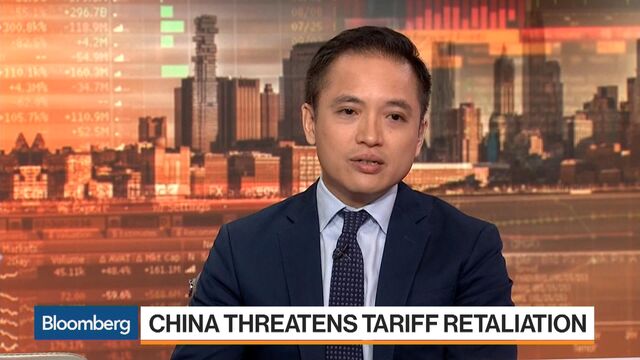 A dose of reality may be on the way for Hong Kong, even as it breezes through the U.S. Federal Reserve's latest rate hike.
Because its currency is pegged to the dollar, the Asian financial hub effectively imports U.S. monetary policy and adjusts borrowing costs in line with the Fed. The Hong Kong Monetary Authority raised its base rate to 2.25 percent from 2 percent Thursday, following a 25 basis point move by the Fed.
It's only a "matter of time" before banks raise deposit and prime rates as the upward trend in Hibor, the benchmark interbank lending rate, is obvious, HKMA's chief executive Norman Chan told reporters at a press conference Thursday.
Read More: Powell Lauds Economy as Fed Nudges Up Interest-Rate Hike Path
A quarter point increase by the U.S. central bank presents little immediate risk to a city shielded by ample liquidity and buoyant growth momentum, though it does raise the question of when local banks will push up the ceiling for rates they charge borrowers for the first time since 2006.
Hong Kong is one of the economies in Asia which is most vulnerable to the Fed's tightening because of the potential impact on property prices, said Tai Hui, chief market strategist for Asia Pacific at JPMorgan Asset Management.
"The starting point for borrowing costs is so low that the risk to the economy is still manageable," he said at a press briefing in Hong Kong. "The majority of mortgages used in Hong Kong should be in reasonable shape despite the rise in yields. It'll dampen sentiment but I don't think it'll put the economy into reverse."
With the real estate market showing little sign of slowing, a prime-rate hike will pose a challenge to investors who are currently bullish on the economy, and make decisions in Washington much more relevant.
"Major banks will raise the prime rate first -- as soon as this week -- and other smaller lenders will follow their lead to do the same," said Ken Cheung, a senior currency strategist at Mizuho Bank in Hong Kong. "Direct impacts on the housing market should be limited."
Economic growth accelerated at the fastest pace since 2011 in the first quarter, with the jobless rate tumbling to a two-decade low. Despite repeated warnings from the de facto central bank, Hong Kong's property market shows no sign of cooling down, and the wealth effect that creates is driving robust domestic consumption.

That means that the city's economic fundamentals are solid enough to cushion a gradual rate hike trajectory, according to Tristan Zhuo, senior economist at Bank of China (Hong Kong) Ltd.
"The Fed hike in June will probably not spill over to the real economy in Hong Kong, given the federal funds rate is still relatively low compared with levels in the previous tightening cycles," he said.
The divergence between Hong Kong's effective rates and the U.S. though has caused the HKMA headaches. Officials have had to step in this year to defend its currency peg, buying local dollars to offset the impact of investors shorting them.
Why Hong Kong's Dull Dollar Has Investors Excited: QuickTake
The pass through from the Fed to Hong Kong consumers isn't direct, according to Iris Pang, an economist with ING Groep NV.
"Competition is very fierce these days in terms of lending," she said in an interview. "Banks tend to compete on consumer loans or mortgages, so mortgage rates are kept at a very low level."
Local banks still have a stockpile of more than HK$100 billion in cash, which is a solid buffer against outflows and enough to dull incentives to raise interest rates. Upcoming mega stock offerings from Chinese tech unicorns are expected to bring more money, as a tweak of listing rules is supposed to mark a new era for the city's capital market.
"Hong Kong is attracting money like a magnet," said Raymond Yeung, chief greater China economist for Australia & New Zealand Banking Group Ltd. in Hong Kong, who forecasts a prime-rate increase later this year. "The property market and economic momentum won't sour, unless the Fed raises rates aggressively and that leads to a liquidity squeeze."
— With assistance by Tian Chen, and Gregor Stuart Hunter
(
Updates with strategist comments beginning in fifth paragraph.
)