economics
June or July? ECB Debates Bond Plan's Future: Decision Day Guide
By
June or July? ECB Debates Bond Plan's Future: Decision Day Guide
By
ECB may announce QE exit plan after council meeting in Riga

Updated growth, inflation projections to inform discussion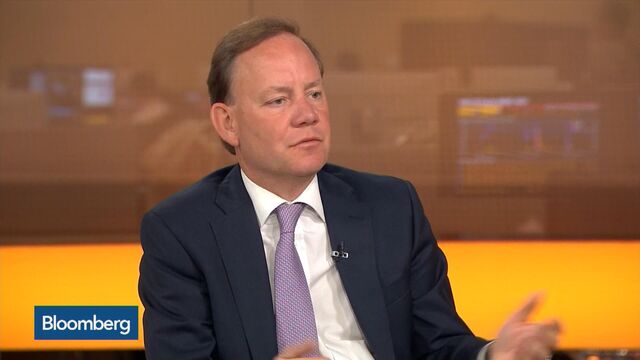 Mario Draghi and his European Central Bank colleagues will hold their first formal talks on Thursday on when to end their asset purchase program, though it's less clear whether they'll make a decision or wait until July.
Three years into the ECB president's bond-buying program, investors and economists are bracing for a signal on when it'll be phased out. Expectations are split as to whether officials are ready to set a timetable now, or if they'll hold off for another six weeks.
Follow the ECB rates decision and briefing in our TOPLive blog here.
In favor of June is the ECB's increased confidence in the inflation outlook that may be cemented by updated projections. An extension of quantitative easing until the end of the year is widely anticipated by investors, with expectations for the first interest-rate increase well anchored somewhere in the middle of next year.
Pushing a decision to July would provide policy makers with six weeks more data that might help them better judge the extent of the recent economic slowdown, as well as risks from Italy's crisis and a mounting trade dispute. With asset purchases currently scheduled to run through September, officials are in no rush, and waiting would give them more time and flexibility to prepare for a stimulus mix that doesn't include bond buying.
What Our Economists Say
"On balance, and in light of ECB Chief Economist Peter Praet's comments on June 6, it seems likely that the ECB will declare victory on inflation and signal the end of asset purchases. But it will do so cautiously."
-- Jamie Murray, Bloomberg Economics. For the full report, click here
Here's what Draghi may talk about at 3:30 p.m. in Riga, following one of the Governing Council's occasional out-of-Frankfurt meetings.
Ending Asset Purchases
Economists largely agree that the ECB's 2.6 trillion-euro ($3.1 trillion) bond-buying program will come to a full stop at the end of December after a step-by-step reduction. Such a plan could be announced in the central bank's policy statement at 1:45 p.m. in Frankfurt, or Draghi could decide to drop a more subtle hint if officials balk at outlining a definite plan.
Communicating an end to quantitative easing would mark a first step toward relinquishing some of the ECB's unconventional policy tools, which also include negative interest rates.
The Federal Reserve, which stopped adding to asset purchases in 2014 and started raising rates in late 2015, is further ahead on its exit path. Central bankers tightened borrowing costs for a second time this year on Wednesday. The Bank of Japan is set to stay on its stimulus course when it sets policy on Friday.
Confidence in Inflation
When he addresses reporters, Draghi will likely repeat some of his colleagues' recent praise of the economy.
Executive Board member Benoit Coeure described growth in the 19-nation region as "strong and broad-based," and Klaas Knot, who heads the Dutch central bank, said the inflation outlook has become less dependent on monetary stimulus.
Chief economist Peter Praet, who crafts the policy proposals, pointed to evidence last week that wages in the region are finally picking up while acknowledging waning market expectations for a significant expansion of bond buying. He signaled that policy makers will hold their first full talks on unwinding stimulus, confirming an earlier Bloomberg News report.
Signs of Economic Slowdown
Even so, in their deliberations, policy makers will have to assess a spate of downbeat economic data, which they've so far shrugged off. Industrial production was the latest indicator to disappoint expectations on Wednesday, after business and investor confidence slumped and a gauge for euro-area manufacturing fell to the lowest level in 15 months.
Highlighting Accommodative Stance
As officials give up net asset purchases as stimulus tool, they'll stress other measures that will keep their policy stance accommodative, such as the stock of debt bought under QE, reinvestments of maturing bonds and low borrowing costs.
A detail to look out for is the ECB's language on interest rates, which officials expect to strengthen with time.

Global Risks
On top of questions related to future monetary policy, Draghi will face inquiries into a host of geopolitical risks that could still cause momentum to derail.
A trade spat with the U.S. is already weighing on the outlook and threatening to intensify. Within the region, Italian bonds have come under pressure after the nation's populist government raised doubt over its commitment to euro-area membership and European Union spending rules.

(
Updates with comments by Bloomberg Economics after fourth paragraph.
)