markets
Investors Flee Agriculture ETF in the Middle of the Soybean Tariff Fight
By and
Investors Flee Agriculture ETF in the Middle of the Soybean Tariff Fight
By and
Largest agriculture fund absorbed two large block sells

The crop gained as traders shrugged off tariff implementations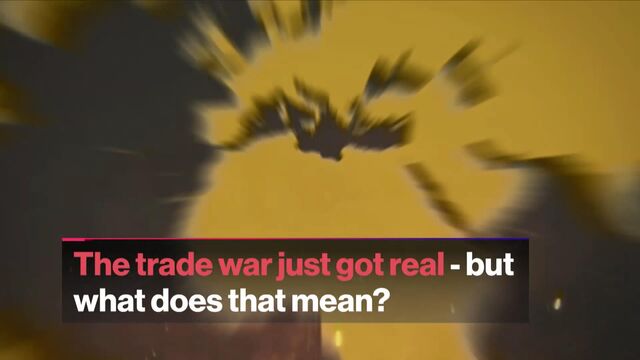 Two block trades showed investors fleeing a fund tracking 10 different agricultural futures contracts including soybeans and corn, even as the crops climbed Friday in a surprising reaction to President Donald Trump's tariff implementations.
Someone sold 222,100 shares of the Invesco DB Agriculture Fund, or DBA, worth more than $3.9 million at 10 a.m. in New York on Friday. Another block sell printed 12 minutes later, when an investor sold 132,200 shares valued at $2.3 million. Trading volume reached almost $17 million on Friday, surpassing its average of $13.7 million in turnover-a-day over the past year.

China imports the second-most soybeans from the U.S., trailing only Brazil. The Ministry of Commerce in Beijing told companies to boost imports of soybeans from countries other than the U.S. on Monday morning in retaliation to U.S. tariffs imposed on $34 billion of goods last week. But as some traders are wary, many investors say the impact of a trade war on commodity markets will be small.
"Soybeans have gotten silly oversold, with the worst sentiment for a commodity out there," said Dave Lutz, head of ETFs at JonesTrading Institutional Services.
DBA, which has over $680 million in assets, gained almost 1.5 percent Friday before falling more than 1 percent as of 12:52 p.m. Monday. Another fund, the Teucrium Soybean Fund, or SOYB, absorbed more than five times its average daily turnover for the past year on Friday. The $16.9 million fund fell more than 12 percent last month as trading activity in June hit the highest levels in six years. SOYB fell more than 2 percent Monday after recovering almost 4 percent Friday.
— With assistance by Austin Weinstein