deals
High-Yield Borrowers Play Catch Up After Pre-Summer Window Opens
By
High-Yield Borrowers Play Catch Up After Pre-Summer Window Opens
By
Investors in Europe sounded out on bond deals for coming weeks

It's about what credits not to own: Janus Henderson's Ross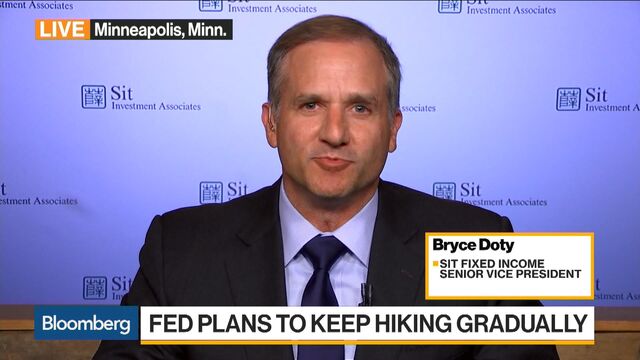 High-yield bond sales in Europe are picking up ahead of the summer holidays in August, following a rocky second quarter that soured funding prospects for corporate borrowers.
Narrowing credit spreads have helped open the issuance window for six companies to print deals this week, and arrangers are currently pre-sounding another five or six possible transactions with investors, people familiar with the matter said. This marks a healthy pipeline after June saw 12 borrowers sell a collective 6.9 billion euros ($8.1 billion) of bonds, according to data compiled by Bloomberg.
"While new issue premiums remain elevated, deals are clearing and trading well in secondary," said Todd Rothman, a managing director for high yield and leveraged loan capital markets at JPMorgan Securities Plc.
Rothman has seen an improvement in primary market conditions as the market has stabilized over the past week, but expects the primary calendar "to be fairly light for the remainder of the summer."
There's a chance for better rated high-yield credits to issue ahead of the summer break, according to Tanneguy de Carne, global head of high-yield capital markets at Societe Generale SA in London.
"But there is disappearing liquidity in the market and the underlying nervousness is an issue for higher beta credits, so we'll still see some caution, and they could slip into September," de Carne said. "Banks are very aware of being sensitive right now around bringing new deals to the market, and we're treading carefully, but we are taking comfort in the improved tone."
Push Back
Borrowers and bankers alike are playing it safe with the latest mix of deals after a prolonged period of investor push back that has seen new-issue premiums for double B names rise by as much as 50 basis points. As a consequence this week's transactions have largely been from better rated, lower beta issuers or from those who have adopted less risky strategies to win traction.
Nervy Second Half Awaits High-Yield Issuers After Backlash
"We're positioning our portfolios defensively and focusing on credit selection," said Thomas Ross, a portfolio manager at Janus Henderson Investors, who manages $2.7 billion of assets. Ross cited expectations for a disappointing growth outlook in the second half of 2018, especially given the continued headlines around a possible trade war.
"The hunting ground for a bottom up strategy is growing too with increasing idiosyncratic risk, though it's very much about what not to own," Ross said. "This year alone we've already seen over 35 bonds within the European high-yield universe fall by more than 10 points."
Italian paper producer Fedrigoni SpA offered investors a deep discount to par for a 125 million-euro tap on its existing 2024 notes. U.K. debt collector Cabot Financial (Luxembourg) SA also launched a 150 million-pound tap this week even though some accounts were said to be expecting a straight refinance.
Cabot 2023 Notes Weaken as Company Seeks Additional Debt
Another example of erring on the side of caution came from German construction company Kaefer Isoliertechnik GmbH & Co KG and U.K.-based automaker Kongsberg Actuation Systems BV. According to Covenant Review, those deals have notably tighter covenants than recent transactions, "reflecting a trend towards more conservative provisions than we would have seen a few months ago".
Last Chance Saloon
Other borrowers that could tap the bond market ahead of the August break include German smart metering business Techem GmbH, which is also expected to wrap a jumbo term loan this week. A 635 million-euro bond offering from Worldwide Flight Services Ltd may also materialize in the coming weeks.
Large leveraged buyout deals for Thomson Reuters Corp's Financial & Risk unit and Akzo Nobel NV's chemicals business will provide a further test of market depth, with the former expected towards the end of the summer break.
Execution and the levels of premium needed to clear any upcoming transactions may depend on broader market volatility, however. For example U.S. President Donald Trump's latest trade threats against China helped push the Markit iTraxx Crossover Index wider on Wednesday after a six-day tightening streak.
"Any resolution to the two main fears in the market -- the Italian political situation and trade wars -- would be positive, however we don't expect either of those to happen in the short term," Janus Henderson's Ross said.
— With assistance by Charles Daly