politics
Turkey's Erdogan Bashes Central Bank Hours Before Rates Decision
By
Turkey's Erdogan Bashes Central Bank Hours Before Rates Decision
By
President says central bank always misses inflation targets

Erdogan says higher interest rates drive up inflation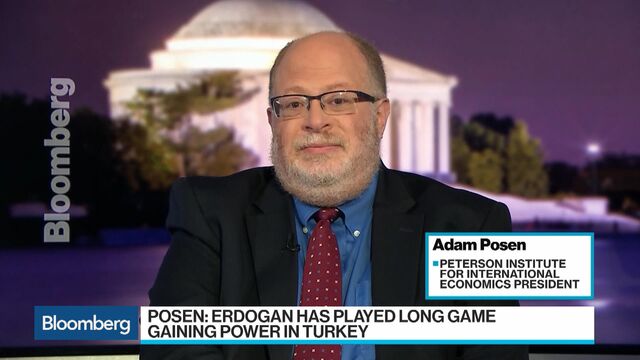 Turkey's President Recep Tayyip Erdogan attacked the central bank for continuously missing inflation targets just two hours before monetary policy makers announce their interest rates decision.
While bashing the bank, Erdogan repeated his unorthodox theory on the relationship between interest rates and inflation, saying that rate hikes only lead to faster price gains. Most economists and central bankers around the world operate under the assumption that raising borrowing costs would slow demand and lower inflation. Erdogan said the central bank is independent and will take its own decisions.

The lira weakened on Erdogan's comments and was trading 1.5 percent lower at 6.4397 per dollar at 12:12 p.m. in Istanbul.
The Turkish central bank is set to announce its benchmark one-week policy rate at 2 p.m. in Istanbul. The median estimate in a Bloomberg survey forecast the rate would be increased to 21 percent from 17.75 percent.