politics
Pompeo Slams Kerry's Talks With Iran as 'Beyond Inappropriate'
By
Pompeo Slams Kerry's Talks With Iran as 'Beyond Inappropriate'
By
Kerry said conversations are similar to those of predecessors

Trump has made chance for new Iran talks unlikely, Kerry says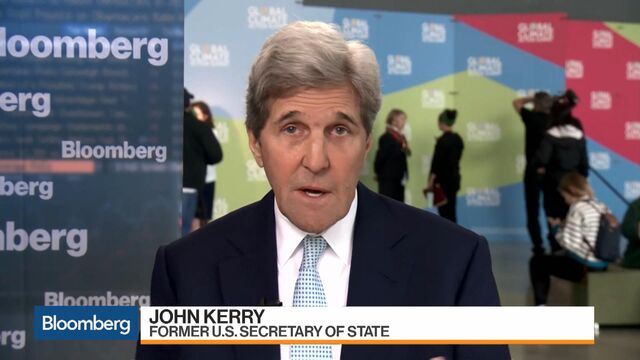 Secretary of State Michael Pompeo accused his predecessor from the Obama administration of "actively undermining" administration policy for speaking with senior Iranian officials about the U.S. withdrawal from a 2015 nuclear accord.
Former Secretary of State John Kerry's behavior has been "unprecedented" and "beyond inappropriate," Pompeo told reporters at the State Department on Friday. The controversy flared as the U.S. pressures countries to stop doing business with the Islamic Republic ahead of new oil sanctions planned for early November.

"This is a former secretary of state engaged with the world's largest state sponsor of terror and according to him -- Right? You don't have to take my word for it, these are his answers -- he was telling them to wait out this administration," Pompeo said. "Actively undermining U.S. policy as a former secretary of state is literally unheard of."
Kerry -- who led talks that resulted in the multinational Iran nuclear deal in 2015 -- said in an earlier interview with Hugh Hewitt that he had met with Foreign Minister Mohammad Javad Zarif "three or four times" since January 2017.
Kerry rejected any wrongdoing in an interview with Bloomberg News hours before Pompeo spoke, saying his conversations with Iranian officials are no different than those of his predecessors, such as Henry Kissinger, with foreign leaders.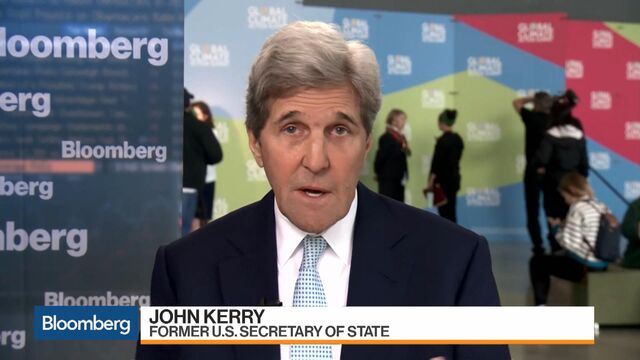 In the interview, Kerry said he thinks it's unlikely Iran will agree to have talks with President Donald Trump's administration about a new agreement "because he's proven himself to be unwilling to live up to a deal." Instead, Kerry said Trump's move has "alienated" key allies including France, Germany and the U.K., all of whom continue to defend the agreement.
"He's lost leverage, he's put us in a far more isolated position," Kerry said.
On Thursday, Trump tweeted that Kerry had "illegal meetings with the very hostile Iranian Regime."
— With assistance by David Westin