politics
Manafort Plea Delivers Yet Another Embarrassment for Skadden
By
Manafort Plea Delivers Yet Another Embarrassment for Skadden
By
Law firm trained Ukrainian prosecutors who jailed Tymoshenko

Before issuing report, firm privately undercut its findings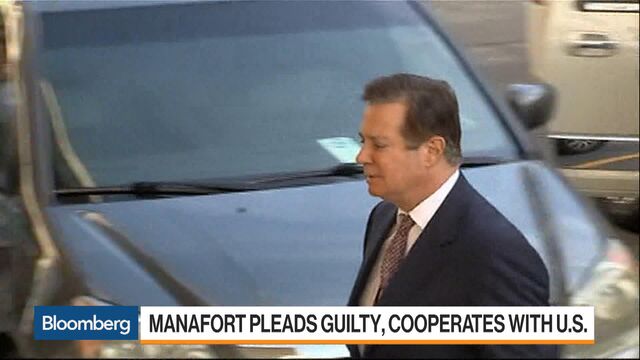 A prominent U.S. law firm had a deeper role than previously known in helping a Ukrainian leader suppress his main political opponent, court filings revealed Friday.
The firm -- not identified in the filings but previously described as Skadden, Arps, Slate, Meagher & Flom -- produced a 2012 report that was used to justify the jailing of an opponent of Ukraine's then pro-Russian president, Viktor Yanukovych.
What hasn't been revealed is that Skadden expressed reservations just a month before the report's release. Skadden wrote a private message in November 2012 to political consultant Paul Manafort that the evidence of criminal intent by former Ukrainian Prime Minister Yulia Tymoshenko "is virtually non-existent."
CNN reported late Friday that federal prosecutors in New York are weighing charges against Skadden's lead lawyer on the Ukraine report, Gregory Craig. He couldn't be reached for comment.
Skadden had another potential conflict in the matter. While it purported to be an arbiter of the Tymoshenko matter, the firm had also been hired by Ukraine in connection with the former prime minister's case. That included providing "training to the trial team prosecuting Tymoshenko," according to the filings.
The details were released as part of a guilty plea Friday by Manafort, a former campaign chairman of President Donald Trump, who admitted to laundering more than $30 million earned over a decade while working as a political consultant for Ukrainian clients, including Yanukovych.
Skadden hasn't been accused of wrongdoing. A firm spokeswoman wasn't immediately available for comment. Previously Skadden has said it produced an independent report, that it hadn't engaged in activities on behalf of Ukraine in the U.S. and wasn't required to register with the Justice Department for working on behalf of a foreign government.
The Ukraine work has roiled one of the world's most prestigious law firms. Craig, who previously served as President Barack Obama's White House counsel, left the firm in April. CNN reported that federal authorities are weighing charges as part of an investigation into whether he failed to register as a foreign agent in connection with his work with Manafort.
Alex van der Zwaan, a Russian-speaking Dutch lawyer for the firm in London who also worked on the case, pleaded guilty in February to lying about his work with Manafort for the Ukrainian government and agreed to cooperate with the Mueller probe. He was sentenced to 30 days in jail.
Ethical Duties
Skadden lawyers may have violated their ethical duties by failing to provide competent, independent legal advice in issuing their report or by helping further an injustice in the courts of Ukraine, said Rebecca Roiphe, who teaches legal ethics at New York Law School.
"Skadden could face some problems with disciplinary authorities in D.C., assuming this is as bad and as baseless as described," she said.
Tymoshenko was convicted of embezzlement and abuse of power in Ukraine in October 2011.
Amid criticism from the U.S. and the European Union that Tymoshenko's prosecution was politically motivated, Manafort, 69, solicited Skadden to write a report on behalf of Yanukovych's government.
The report, released publicly, criticized some aspects of the case but concluded that the evidence supported her conviction and that her due process rights hadn't been violated.
Manafort used one of his offshore accounts to funnel $4 million to Skadden to avoid public disclosure of how much the firm earned for the report, the filings say. Skadden earned more than $4.6 million in total for its work while the Ukrainian government reported it paid the firm only $12,000. The firm has said it returned some funds it held in escrow.
"Manafort and others knew that the actual cost of the report and the scope of the law firm's work would undermine the report's being perceived as an independent assessment and thus being an effective lobbying tool," prosecutors wrote.
Manafort worked closely with an unnamed lobbying firm to "sell" the Skadden report in the U.S., including having the law firm hand out hard copies to U.S. government officials and members of Congress, the filings said.
— With assistance by Bob Van Voris, and Greg Farrell
(
Adds CNN report that prosectors in New York are weighing charges against Greg Craig.
)