economics
Nobel in Economics to Lift Climate-Change Movement, Winner Says
By
Nobel in Economics to Lift Climate-Change Movement, Winner Says
By
'This is the last frontier,' Nordhaus said of academic study

Market solution is the only way to fix problem, Yale prof says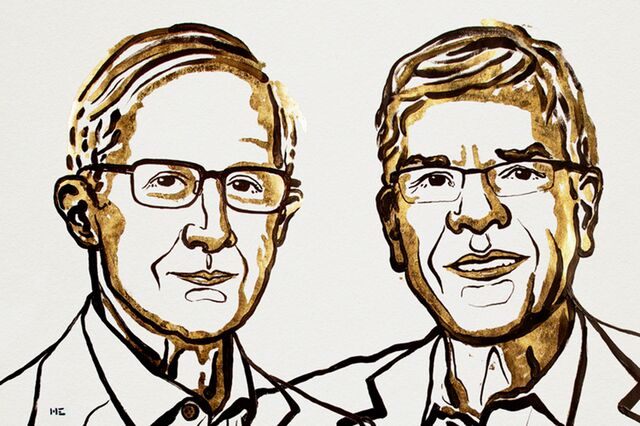 The 2018 Nobel Prize in economics, which recognized a leading researcher into the effects of climate change, should give momentum to policies aimed at minimizing the damage, according to the Yale University professor who shared the award.
"Yes it will help," William Nordhaus said Monday at a press conference at the university on Monday. "It is always helpful to bodies such as the Nobel committee to remind us what the stakes are here."
Nordhaus, 77, began working on environmental issues in the early 1970s as part of an effort to put an economic costs on global warming. In the 1990s, he created the first model that calculates the interplay between the economy and the climate.
"This is the last frontier of climate change," he said at the press conference. "I think we understand the science. I think we understand the economics of abatement. We understand pretty much the damages. But we don't understand how to bring countries together. That is where the real frontier work is going on today."
The debate in the U.S. has been characterized by misunderstanding, including claims it's a hoax, he said. While many policy makers understand the need for incentives to address climate change, "it hasn't penetrated as much as it needs to into other communities," Nordhaus said.
'Market Solution'
"We need to educate. It sounds condescending, but I think we need to have people realize how important of a problem this is."
The focus of this year's prize comes as the United Nations issued a dire warning on the urgent need to address climate change. Nordhaus has long cautioned that it's "unlikely" that nations can achieve the targets set in the landmark Paris Agreement and that policy delays are raising the price of carbon needed to achieve the goals.
See what this year's other Nobel Prize winner had to say
"There is basically no alternative to a market solution," Nordhaus said. "The incentives are market prices -- to raise the price of goods and services that are carbon intensive and lower the ones that are less carbon intensive."
President Donald Trump announced last year the U.S. would withdraw the world's biggest economy from the Paris climate accord.
"This administration won't last forever," Nordhaus said. "I think it's really anomalous in the United States this degree of hostility to environmental policy and climate change policy. All I can do is hope we will get through this without too much damage."