markets
Five Things You Need to Know to Start Your Day
Here are some of the things people in markets are talking about.
By
Five Things You Need to Know to Start Your Day
Here are some of the things people in markets are talking about.
By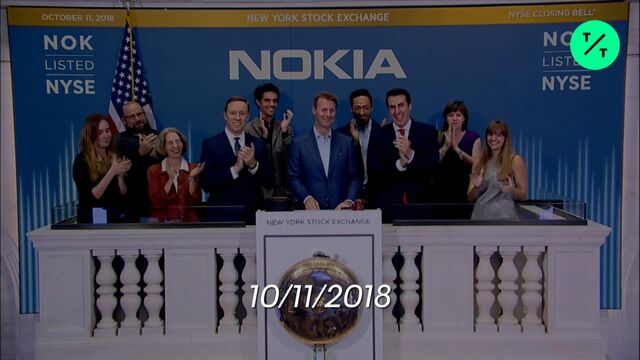 Want to receive this post in your inbox every morning? Sign up here.
The U.S. stock rout continued, while President Donald Trump kept up his criticism of the Federal Reserve. Here are some of the things people in markets are talking about.
Stocks Slump Again
U.S. stocks tumbled a second day, with major averages notching wild swings in heavy volume. Treasuries surged after a strong 30-year auction, the dollar fell with oil, and gold, that traditional safe haven, posted its biggest gain in more than two years. The S&P 500 Index fell more than 2 percent for a second straight day and is now in its longest slide since 2016. The Dow Jones Industrial Average dropped more than 500 points in volatile trading that saw the benchmark gain and lose 300 points in the last 45 minutes of the session. Tech shares, which bore the brunt of the selling Wednesday, fared relatively better Thursday, although the Nasdaq 100 Index's losses from an August record reached 9 percent.
China No FX Manipulator
The U.S. Treasury Department's staff has advised Secretary Steven Mnuchin that China isn't manipulating the yuan as the Trump administration prepares to issue a closely watched report on foreign currencies, according to two people familiar with the matter. The conclusion, if accepted by Mnuchin, would avert an escalation of the U.S.-China trade war and remove a source of anxiety for emerging markets. Mnuchin could issue a different finding. President Donald Trump has publicly and privately pressured Mnuchin to declare China a currency manipulator, but Treasury staff haven't found grounds to do so, according to the people, who spoke on the condition of anonymity. Formally accusing China of manipulating the renminbi wouldn't trigger any sanctions or retribution, but the move would heighten tensions between the world's two biggest economies.
Trump vs the Fed
Trump said he won't fire Federal Reserve Chairman Jerome Powell but blamed an " out of control" U.S. central bank for the stock slide. Trump also told reporters in the Oval Office Thursday morning that he knows monetary policy better than the Fed's leaders and continued criticizing them for interest-rate increases. "The Fed is out of control," Trump said. "I think what they're doing is wrong." Central bankers defended the Fed after Trump criticized it, closing ranks with their colleagues, and Japan's finance minister said it isn't that simple.
Powell Put Not In Play, Yet
If you were wondering when the Fed might step in to help the markets, at least one strategist thinks we'd need to see a 15%-20% drop for that to factor into the central bank's decision-making. Separately, there are a lot of reasons equities are selling off, though it might also just be a random event. And the S&P 500 fell below its 200-day moving average, a rare event in recent years. But strategists warned that they didn't think stocks had bottomed yet.
Reforms in Indonesia
Indonesia's weakening currency is a good thing as it will spur the government to accelerate reforms to bolster the economy, according to Thomas Lembong, chairman of the Investment Coordinating Board. The government will soon outline measures to open up the economy to more foreign investment, Lembong said at the "Bloomberg Modern Markets" conference in Bali. "I'm looking forward to a few breakthroughs, a few reforms that open up the economy further, even before the election," Lembong said on Thursday. "And I can assure you that discussions are already in place in President Jokowi's team about what we'd do in the second term."
What we've been reading
This is what caught our eye over the last 24 hours.