politics
Trump's Acting AG Advised Firm Accused of Scamming Consumers
By
Trump's Acting AG Advised Firm Accused of Scamming Consumers
By
Promotion-marketing scheme was shut down by FTC last year

Whitaker had praised company's products and leadership team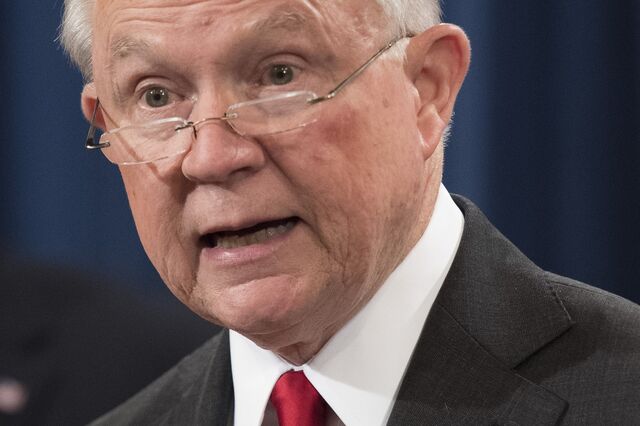 Matthew Whitaker, the Justice Department lawyer who was named acting attorney general by President Donald Trump, sat on an advisory board of a company that was accused by U.S. regulators last year of bilking consumers out of millions of dollars.
The Federal Trade Commission won a court order halting an invention-promotion scheme run by a Florida-based company called World Patent Marketing that the agency said falsely promised to patent and market people's inventions for fees. The company then threatened people with legal action when they complained about its practices, according to the agency.
Whitaker was named to World Patent Marketing's advisory board in 2014, according to a press release. He said in a statement at the time that the company was a "trusted partner to many inventors that believe in the American dream" and praised its "innovative products and dynamic leadership team."
Read more: Mueller Gets a New Boss Who's Blasted Russia Investigation
The FTC had a different view. It said consumers paid thousands of dollars and were strung along for months or even years. Many ended up in debt or lost their life savings with nothing to show for it, the agency said.
In some cases, World Patent Marketing threatened legal action to discourage consumers from publishing negative reviews, according to the FTC.
One customer who sought a refund and filed a complaint with the Better Business Bureau, for example, received a letter from the company's lawyer that said seeking a refund was extortion under Florida law and, "since you used email to make your threats, you would be subject to a federal extortion charge, which carries a term of imprisonment of up to two years and potential criminal fines."
The Justice Department declined to comment about Whitaker's role in the company.
Trump named Whitaker as acting attorney general Wednesday after he forced Jeff Sessions to resign. Whitaker had been Session's chief of staff and has been critical of Special Counsel Robert Mueller's inquiry into Russian election meddling.