markets
Westpac Fined A$3.3 Million Over Australia Rate Rigging Case
By
Westpac Fined A$3.3 Million Over Australia Rate Rigging Case
By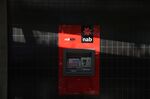 Westpac Banking Corp. has been fined A$3.3 million ($2.4 million) for engaging in "unconscionable conduct" in attempting to manipulate a key Australian money market rate.
The Sydney-based lender was cleared in May of allegations its traders manipulated the bank bill swap rate, which is used to price more than A$10 trillion in derivatives. However, the Federal Court found that staff had attempted to manipulate the rate and that Westpac had breached its corporate responsibilities by failing to ensure financial services were provided fairly.
The Australian Securities & Investments Commission had sought a higher penalty, but Justice Jonathan Beach said the fine was the maximum he could impose under the law.
The court called for an independent expert to be appointed to review whether Westpac's current systems, policies and procedures are appropriate, and to report back to ASIC within nine months.
Westpac was the only one of Australia's big four lenders to fight ASIC in court over the allegations. Australia & New Zealand Banking Group Ltd. and National Australia Bank Ltd. both settled similar cases with the regulator on the eve of trial in October 2017, agreeing to pay A$50 million each, including costs. Commonwealth Bank of Australia settled in May for A$25 million.
Australia's regulatory system is under scrutiny after an interim report into misconduct in the finance industry criticized ASIC and the banking regulator for rarely, if at all, taking court action.
"ASIC brought this litigation to hold the major banks to account for their unacceptable conduct, and to test the scope of the law in combating benchmark manipulation," ASIC Commissioner Cathie Armour said in a statement. "ASIC actions have led to these successful court outcomes, and also contributed to new benchmark manipulation offences being enacted by Parliament, and the calculation method and administration of the BBSW being radically overhauled."
Read about the recent 'day of shame' for Australian banks