cybersecurity
U.S. Should Weigh Force, Sanctions to Stop Hackers, Warner Says
By
U.S. Should Weigh Force, Sanctions to Stop Hackers, Warner Says
By
Says Trump retaliation options should include military force

Facebook, Twitter, peers must police 'truly defamatory' posts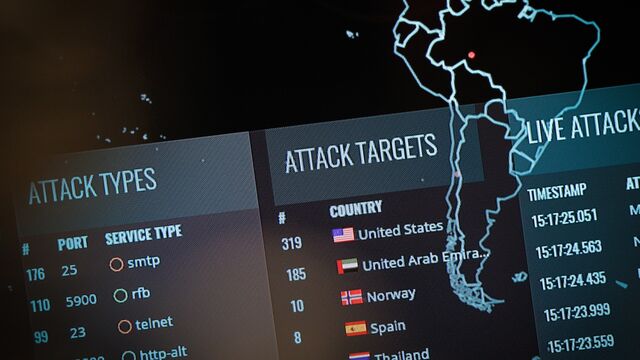 The U.S. should consider using economic sanctions and even military force to retaliate against continuing cyberattacks by China, Russia and other adversaries, said Senator Mark Warner, the top Democrat on the intelligence committee.
Warner complained in a speech on Friday that U.S. defenses against devastating computer hacks are scattershot and unorganized. He urged the Trump administration to take a more aggressive approach to stopping them.
Warner, who was a telecommunications entrepreneur before his political career, urged sweeping changes in the U.S. approach to cybersecurity including shifting defense spending, more visible presidential leadership and imposing consequences on social media companies if they don't act to stop the spread of "truly defamatory content."
Twitter Inc., Facebook Inc. and their peers should have responsibility to take down defamatory misinformation, and if they don't show they will do so, "Congress will have to act on its own," he said.
"Our personal, corporate, and government data is being bled from every network every day; our faith in institutions and our tolerance for one another is being eroded by misinformation," he said in the speech at the Center for New American Security. "This is leaving us exposed as individuals and vulnerable as a country. It's time that we dramatically shift how we view these threats."