Business
Restaurants Are Scrambling for Cheap Labor in 2019
The holiday hiring crunch may be over, but finding workers won't be much easier this year.
By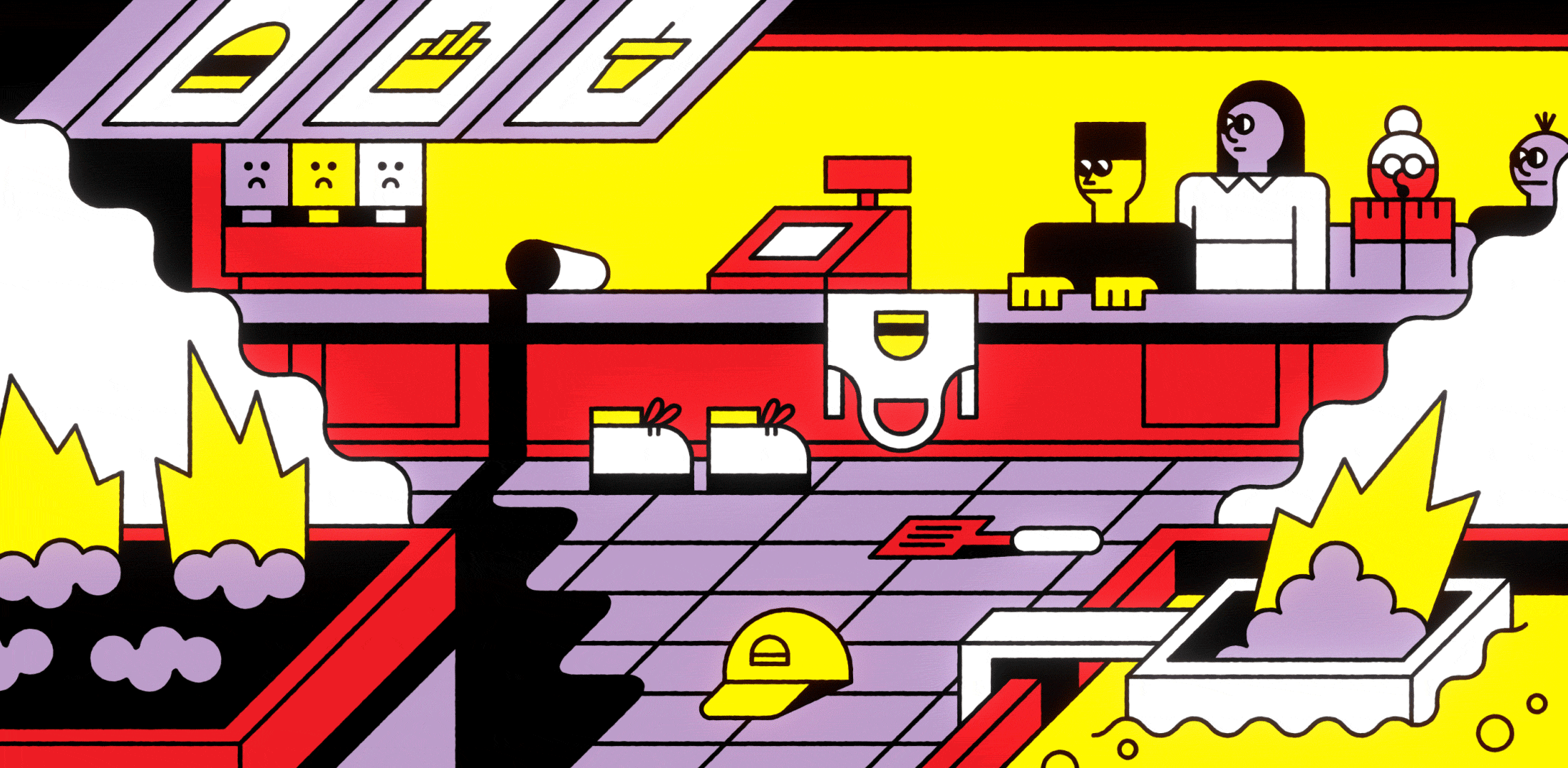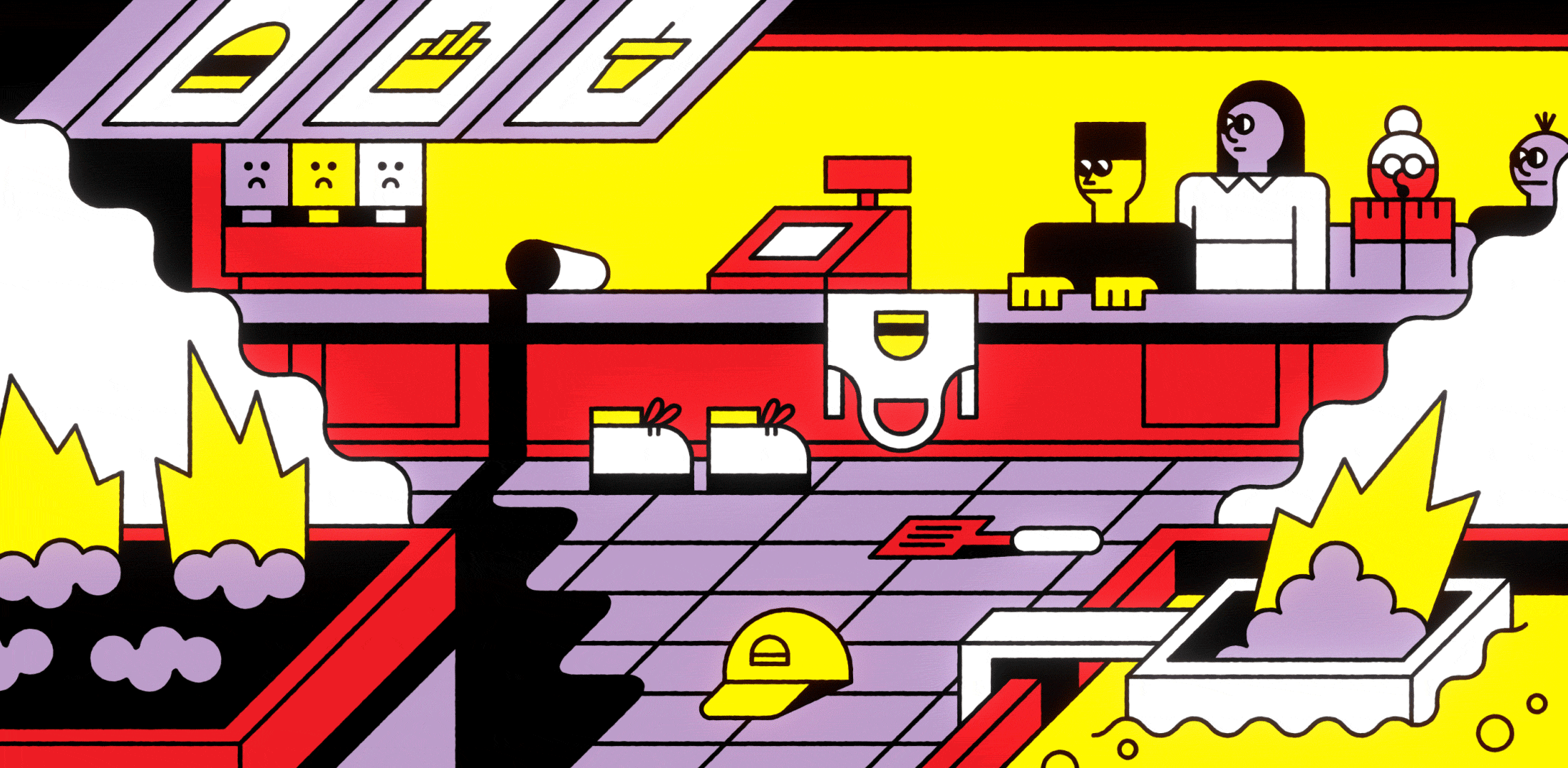 Every autumn, retailers hire large numbers of seasonal workers to handle the rush of holiday business. Then, after the new year kicks in, many of those temps typically rejoin the ranks of low-skilled job seekers, eager for work and often willing to accept meager pay. That cycle has long been good for the restaurant industry, with food preparation workers and servers receiving mean annual wages that were half those of the U.S. average, according to May 2017 U.S. Bureau of Labor Statistics data.
It may not work out that way in 2019. Fewer teens are in the workforce nowadays, reducing the number of job seekers for low-wage work and helping raise the pay rates needed to woo those who are. Also, minimum wage increases for lower-skilled workers at companies such as Amazon.com, Walmart, and Target are making it more difficult for restaurants to compete for talent, forcing them to try everything from social media campaigns to quarterly bonuses to entice applicants. "The last 18 to 24 months, it's been very competitive, no matter what time of year," says Bjorn Erland, vice president for people and experience at Yum! Brands Inc.'s Taco Bell chain. "I don't think it's going to ease up much just because the holidays are over."
The unusually strong U.S. employment numbers for December 2018 released on Jan. 4 reinforced that outlook. Nonfarm payrolls increased by 312,000 in December, easily topping all forecasts, after an upwardly revised 176,000 November gain. Average hourly earnings rose 3.2 percent from a year earlier, matching the fastest pace since 2009.
Many franchisees, who do most fast-food hiring, are loath to raise wages, which must be offset by higher menu prices. They count on ample pools of workers willing to accept modest pay. So the falloff in employment among postmillennials, those less than 22 years old, is particularly troublesome for restaurants that have depended on young workers since the days of soda jerks and carhops. Just 19 percent of 15- to 17-year-olds had jobs in 2018, compared with almost half in 1968, according to a Pew Research Center study published in November. It wasn't much better for 18- to 21-year-olds: In 2018, 58 percent had been employed in the previous year, down from 80 percent in 1968, Pew says.
That's making restaurants rethink how they recruit and retain young workers. Taco Bell has started holding "hiring parties" with free nacho fries to draw prospects. Tom Douglas, vice president for operations at Golden Gate Bell, which operates 80 Taco Bell locations in and around San Francisco, has gone further: He's started using software to connect with potential hires. The program sends prospects text messages with links to its career page, along with occasional food freebies to lure candidates. Golden Gate Bell, which employs about 1,800 and competes with Wendy's, McDonald's, and big-box retailers for employees, also recently started a quarterly bonus program for hourly staff.
"The traditional way of trying to hire folks just isn't working," says Douglas. "We're just trying to make ourselves a little bit different and stand out from the competitors."
Actions that increase employee retention are also getting a lot of attention in the high-turnover business. The White Castle hamburger chain is using an employee mobile app that allows hourly staff to swap shifts at the last minute when conflicts inevitably arise. And Sticky Fingers Ribhouse, an 11-store barbecue chain in South Carolina, is asking employees for their opinions. It recently surveyed staff about its new rib recipe, along with their happiness with its uniforms. "The younger labor market, they really want to feel connected to a brand," says Will Eadie, global vice president for strategy at WorkJam, which provides training and other digital labor services through a mobile app for clients including restaurants and retailers such as Target Corp. and Shell gas stations.
How desperate are fast-food operators to reach the right people? Instead of business cards, managers at Church's Chicken outlets in October started handing out recruiting cards that say, "We are looking for great talent like you!" The cards include phone numbers and emails for cook and cashier prospects to get in touch.
Meanwhile, Applebee's, a dining chain owned by Dine Brands Global Inc., is trying to offset rising wage costs with kitchens that are easier for workers. No longer are cooks hand-cutting steaks, and it's adding other foods that take less prep, Chief Executive Officer Steve Joyce said in December. "It's hard to find quality folks to work in the restaurants," he said. "We've got to make sure that we're doing everything we can to make every other part of the restaurant as efficient as possible."
Increasingly, chains are hedging their traditional bets on younger workers by boosting hiring pitches toward much older workers. Both McDonald's Corp. and Church's have said senior citizens will be a focus area to build out their ranks in 2019. Other chains including Bakers Square and Village Inn are paying to list jobs on the AARP website.
Some restaurants simply hope that handing out more cash will do the trick, especially for managers. A Naf Naf Middle Eastern Grill in Madison, Wis., is offering $500 hiring bonuses for shift leaders and assistant managers. A Wendy's in New Hampshire last year tried luring candidates with $1,000 bonuses.
In the long term, restaurants need to find new ways to work around shortages because the tight labor market isn't going away anytime soon, says Michael Harms, vice president for operations at researcher TDn2K, which tracks restaurant industry employment trends. "Restaurants are going to have to rely on technology to replace these workers," he says. "I don't see a lot of relief on the way."
(
Updates with U.S. employment numbers for December 2018 in third paragraph.
)
BOTTOM LINE -
With fewer teens and young adults holding jobs and other employers raising wages, restaurant chains are trying new ways to attract talent.
Before it's here, it's on the Bloomberg Terminal.
LEARN MORE