Finance
Go Public Without a Business? It Can Work If You're an Energy Star
Investors have flocked to SPACs, which raise money to buy other companies, but fewer top oil executives are getting into the game.
By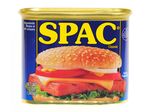 For the past two years, the hottest way to start a new oil company in the U.S. has been asking investors to write a blank check. Just launch a publicly traded corporation called a special purpose acquisition company—or SPAC—which has no other business than to raise money and then find another venture to acquire or merge with.
Why would investors buy stock in a blank check? If the SPAC is run by a star energy executive with a record of spotting valuable oil-patch assets, it could be a chance to get in on a big deal early.
Mark Papa, who built EOG Resources Inc. into a top shale explorer, helped launch the movement in 2016, leaving retirement to lead a SPAC that raised $500 million in an initial public offering. It acquired an oil-field business to become today's Centennial Resource Development Inc. A veritable who's who of the oil business followed suit. In 2017, eight blank-check companies were formed, including by two former chief executive officers for other big shale producers and a past chairman of Schlumberger Ltd., the world's biggest oil-field services company.
The trouble is, there aren't that many retired oil executives around with Papa-size credentials. Last year saw only four such companies formed in energy, according to researcher SPAC Analytics. Among the leaders of recently launched SPACs: an exiled Russian lawmaker, a poker star, and a buyout firm that hasn't yet picked managers for the company it expects to run.
Blank-check companies trace their roots to the penny-stock investment boom of the 1980s; by the end of the decade, they represented 70 percent of all penny issues. Many shareholders found their money siphoned into worthless and sometime fraudulent schemes. Congress and the U.S. Securities and Exchange Commission stepped in with new protections in the 1990s. Proceeds raised in blank-check IPOs can't be used until a company identifies an acquisition target and allows shareholders an up-or-down vote on it. Investors who don't like a deal can redeem their shares with interest and walk away. Blank checks all but evaporated.
Then came the boom. Low interest rates made SPACs more attractive—the yields looked at least as good as Treasuries and carried the potential for a bigger payoff on a good acquisition. Regulators also loosened restrictions on new stock issues. In energy in particular, SPACs offered a way to unlock capital markets that had soured after crude prices crashed in 2014. Private equity firms including Riverstone Holdings LLC and TPG Capital LP teamed with veteran oilmen. Big Wall Street firms including Goldman Sachs, Citigroup, and Credit Suisse stepped in as underwriters, adding credibility and marketing clout. "A lot of these shale plays are fairly well-understood," said Nick Volkmer, vice-president for energy research at Calgary-based consultant RS Energy Group. "All that people wanted was a management team that knew how to work the assets."
With rates rising, newer blank-check companies don't have quite as much of a fundraising edge. They've also asked investors to bet on managers with less extensive industry pedigrees. Trident Acquisitions Corp., a SPAC that launched in May with a $201 million IPO, is led by Ilya Ponomarev. He worked for Schlumberger for a time and later as vice-president for the now-defunct Russian energy giant Yukos.
His main claim to fame came in 2014 when, as a member of Russia's parliament, he was the lone holdout in a 445-1 vote to approve President Vladimir Putin's annexation of Crimea in southern Ukraine. Subsequently accused of embezzling money from a government-sponsored tech venture—a charge he dismisses as political—he lives in Kiev under the protection of Ukrainian security services. He's now seeking to explore for oil in Eastern Europe using U.S.-style drilling techniques. Trident has been in talks with several companies hungry for access to American investment, Ponomarev says.
Energy investors in 2018 could also bet on Black Ridge Acquisition Corp., a SPAC sponsored by a small Midwestern oil company co-founded by Lyle Berman, a Las Vegas casino magnate and member of the Poker Hall of Fame. Berman has earned more than $2.5 million at the card table and helped found the World Poker Tour. In a November interview, he said he and his partners saw opportunity in undervalued oil properties around the U.S. and were on the hunt for assets.
That was before crude prices closed the year on a 41 percent slide. In December, Black Ridge announced it had found a deal closer to Berman's roots. The company agreed to purchase an esports entertainment business as well as WPT Enterprises Inc., which runs the World Poker Tour, for about $150 million. Berman helped take WPT public in 2004. In a statement, Black Ridge cited Berman's history with WPT and said the deal made sense because of "significant growth potential."
In August, private equity firm Apollo Global Management LLC launched Spartan Energy Acquisition Corp. in a $552 million IPO without choosing a management team. Apollo has a long history of founding successful energy companies, says Greg Beard, a senior partner at the New York firm. It wants to leave the door open to pick the best assets and will select executives afterward. Other sponsors are following that lead, says E. Ramey Layne, a partner at Houston-based law firm Vinson & Elkins LLP. "You can be more nimble that way," Layne says.
Still, buying a company is just the start, and some blank-checks have struggled to generate returns after acquisitions, says Vincent Piazza, a Bloomberg Intelligence analyst. Last month, Alta Mesa Resources Inc., a shale producer that was part of a SPAC deal, dismissed its top executives after its stock price fell below $1 a share. James Hackett, the former Anadarko Petroleum Corp. chief who helped sell the SPAC to investors, will take over as interim CEO. "We are far from done with the SPAC model," says Subash Chandra, an energy analyst at Guggenheim Securities LLC. "But what I do wonder is how many A-list names want to go back and get involved again in building a new company." —With Kateryna Choursina and Ryan Collins
Before it's here, it's on the Bloomberg Terminal.
LEARN MORE