Finance
Google Rents the Mall From Tom Petty's Free Fallin' Video
Los Angeles's Westside Pavilion gets a makeover and new life as an office complex.
By and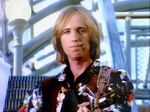 Three decades ago, Tom Petty strummed his guitar while riding the escalator at Westside Pavilion in his Free Fallin' music video. He couldn't have picked a more iconic scene for 1980s Los Angeles or that era's mall culture. Every weekend, teenagers hung around the bright atrium and wandered the three floors.
Over the years, the mall faded. Then this month, something surprising happened. Westside Pavilion's owners, Hudson Pacific Properties Inc. and Macerich Co., said they'd found a tenant to lease the building—Google.
The deal is the result of an ambitious half-billion-dollar plan to turn the indoor mall into 584,000 square feet of "creative" office space called One Westside. It's also a chapter in a much bigger tale about the places Americans go to shop. For all the talk about a "retail apocalypse" sparked by Amazon.com Inc., developers are finding ways to reinvent hollowed-out malls and strip centers. For properties near public transit and in cities that need more housing, hotels, or offices, redeveloping the hulking retail space of a bygone era can be profitable. But it takes imagination. "People drove by and didn't know what it could be," Hudson Pacific Chief Executive Officer Victor Coleman says of the mall. Still, he says, "you can't replicate this in urban environments everywhere."

The idea of redeveloping retail real estate is picking up steam as owners search for ways to expand and turn around struggling properties. Landlords are transforming an old Sears store in Santa Monica, Calif., into offices and adding a hotel to what used to be a mall parking lot in Seattle. In Dearborn, Mich., Ford Motor Co. employees moved into a shopping center that once housed Lord & Taylor. Empty stores are also attracting pop-ups, hospitals, and coworking providers such as WeWork Cos. The real estate services company Jones Lang LaSalle Inc. predicts that flexible office space in retail properties will increase 25 percent per year through 2023, reaching about 3.4 million square feet.
Converting a giant mall into offices for one company isn't common, says Ami Ziff, director for national retail at Time Equities Inc. Hudson Pacific and Macerich had a unique opportunity. "Any landlord would probably kill to have that sort of tenant," says Ziff, whose company buys and renovates outdated shopping centers. But while leasing to Google may have been easier than trying to rescue the mall, it's "a major statement to the market that it's over-retailed."
The U.S. has the most shopping space in the world, at 23.6 square feet per capita, or about five times that of the U.K. and other European countries, according to brokerage company Newmark Knight Frank. Redeveloping this space is expensive and comes with risks. Landlords often have to gut and chop up stores and then install new interiors and appliances, which eats into returns. In many locations, the benefits don't justify the costs. Another snag: Existing tenants can create obstacles for mall makeovers, because landlords are often locked into long-term leases. At Westside Pavilion, everyone has to be out by the end of January.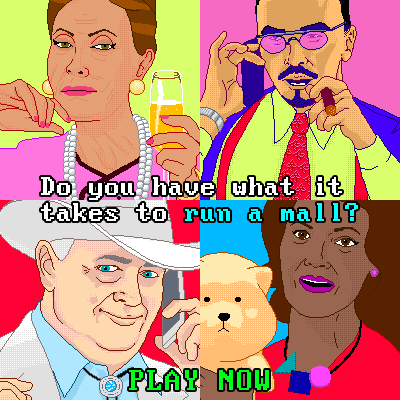 The fate of the mall was far from certain only a few years ago. It lost Nordstrom Inc., one of its anchor tenants, in 2017. Macy's Inc. bailed in March. What the property did have was a highly desirable location near one of L.A.'s new light-rail lines, freeways, and neighborhoods such as Santa Monica and Westwood.
Rather than sell the mall, Macerich's then-CEO, Arthur Coppola, approached Hudson Pacific's Coleman about a possible joint venture. Hudson Pacific had undertaken other redevelopment projects and had a record of attracting companies such as Netflix, Uber Technologies, and Google as tenants.
"We knew, given the location, there'd probably be pretty strong demand for creative office space" from tech and media companies because there's not much inventory, says Macerich CEO Thomas O'Hern. One sign of that was Google's willingness to lease the space three years before it's slated to be finished, in 2022. The amount the tech giant will pay over the approximately 14-year lease wasn't disclosed, but Coleman says it's the highest total rent in L.A.'s history. Google declined to comment.
In terms of square footage, the transaction is also the largest the city has seen in more than a decade. Macerich expects an initial-year return of more than 7.5 percent once the project is finished, O'Hern says. "It's a best possible result for the owners," says Jeff Langbaum, an analyst with Bloomberg Intelligence. "Macerich was looking at a nightmare, and they end up with a decent return." For Hudson Pacific, "it's a good return for a new development" in a market where there aren't many opportunities, he says.
Before the checks start rolling in, Westside Pavilion needs to close. There are about 20 stores left, down from more than 100 at its peak. Walking the mall's empty corridors feels like you're the last one at a party. The food court is abandoned, and on a recent afternoon, the only people seen walking were two janitors in light-blue shirts. A sign in front of the Gap Kids store on the third level reads, "Fixtures, Furniture and Equipment For Sale."
"I'm going to miss the mall," says Rod Erick, manager of Hot Topic, one of the few stores still open. "I used to come here a lot when I was younger." Erick, who was folding clothes to be packed away for relocation, says the death throes of Westside Pavilion have been evident since July, when he started working at the store. Across the street from the mall, a popular burger joint called the Apple Pan has seen a drop in business as Westside Pavilion has emptied. "That has been a dead space for a while," says Sunny Sherman, the restaurant's owner. She's excited about the arrival of what could be around 3,000 highly paid workers, some of whom might wander over for a meal. Of course, Google is famous for its cafeterias, stocked with free food. —With Matthew Leising
Before it's here, it's on the Bloomberg Terminal.
LEARN MORE