Two Towns Forged an Unlikely Bond. Now, ICE Is Severing the Connection
For years, rural Guatemalans traveled thousands of miles for jobs in Mount Pleasant, Iowa. A series of immigration raids is creating havoc in a town desperate for workers.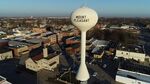 On the blacktop four-lane, a good mile or two from the edge of town, Dave Heaton spotted a "Now Hiring" sign. Those two words didn't attract much attention anymore. You could find them on posters beside the meatpacking plant; on the fence at the Walmart distribution center; in front of the Pizza Ranch and the Pizza Hut and the Hardee's; in the driveway next to the building supply warehouse; and in the yard at the plastic molding factory. But this particular sign snagged his attention, because he'd never seen one this far outside the city limits. It was as if the local businesses were now competing to see whose sign would be seen first by out-of-towners.
"That's telling me things are getting desperate," Heaton said.
About 8,500 people live in Mount Pleasant, Iowa, and for the past five years or so, the town has averaged 200 to 300 job openings on any given day. When Heaton, a 77-year-old Republican, was first elected to the state House of Representatives 25 years ago, the town's big employers included a factory that built Blue Bird school buses, another that made Motorola electronics, and another that printed inserts for direct mail circulars. One by one those plants disappeared, mainly because of consolidation and outsourcing. Mount Pleasant became part of a statewide trend: The workforce in small towns and rural areas was shrinking as more middle-class families chased jobs to the cities.
Then something strange happened. A new class of businesses moved into those same small towns. First came the agricultural processors. By the 1990s, food companies determined they could save money by moving operations out of cities such as Des Moines and Cedar Rapids and closer to farms and livestock barns. In pursuit of even more efficiency, they then changed the nature of the jobs themselves. Meatpacking plants, for example, traditionally offered lots of skilled "master contract" positions, which might pay $85,000 or so in today's dollars. Industrywide, most of those had been "de-skilled" by the dawn of the 21st century. The new factories ran like assembly lines, with low-wage workers assigned to the same simple, repetitive tasks all day long.
This combination—a shrinking pool of workers and a growing demand for unskilled, rural labor—began to change the complexion of the workforce in Mount Pleasant. More companies turned to foreign-born workers to keep their factories running.
Heaton, like a lot of people in Mount Pleasant, figured the town was better suited than most to cope with these changes. In the 1970s and early '80s, several families from Vietnam and Laos had arrived as part of a U.S. government resettlement program for refugees. At that time, Heaton ran the town's only white-tablecloth restaurant, the Iris, and he hired some of those immigrants to work in the kitchen and dining room. They quickly proved some of the best employees he'd ever had—­hardworking, dependable, polite. He's friends with some of them to this day.
Since the '90s, most of the newcomers have been Hispanics—"the second wave," Heaton calls them—and they're viewed a little differently than the Asians were. At a coffee shop in the town square, he explains: "When you walk out here in the central park, if it's a warm day, they're sitting around on benches out here. I mean, it's like Europe. They don't stay in their apartments. They come out in the street, and they sit around and talk, and it's all in Spanish. I don't hear any English."
This bugs him. In the statehouse he's considered a moderate on immigration issues, refusing to follow some colleagues who take a harder, more nativist line. He knows businesses in his district need those workers, and he insists he's eager to embrace them as neighbors. But why don't they embrace Mount Pleasant? "Don't get me wrong," says Heaton, who'll retire from the legislature in 2019. "The only thing that upsets me is if they're coming, they need to blend. I don't need 'barrios.' I don't need these certain sectors where everything is still the way it was where they came from. If you're going to meld, then meld."
By owning up to these mixed feelings, Heaton is a true local representative, voicing opinions that a lot of others share but won't acknowledge on the record. For years it was easy to ignore the contradiction tugging at the town's core: Mount Pleasant had grown increasingly dependent upon, and uncomfortable with, undocumented workers. This ambivalence has been harder to overlook since the morning of May 9.
Heaton was at a diner when he heard the helicopters swoop down on West Washington Street, about a mile from the square. He hopped in his car and drove out to MPC Enterprises Inc., a manufacturer of precast concrete products, which had moved into the old Blue Bird factory.
It was a raid by the U.S. Immigration and Customs Enforcement agency, better known as ICE. Heaton saw local police officers—guys he knew, guys who for years had chosen to look the other way when it came to immigrants—assisting federal agents. He saw dozens of men squatting on a curb outside the plant, many with their ankles shackled, all of them with their hands cuffed behind their backs.
These workers were something of a mystery to Heaton. Of the 32 arrested that day, all but 10 were from Guatemala, and many had come from Quiché, a mostly rural department, or district, in that country's central highlands. The sight of the men sitting together stirred all sorts of questions in Heaton's mind.
Who exactly were they? How did they end up here? And how in the world did a remote, forlorn pocket of rural Guatemala become so intricately connected to his own small town in the middle of America?
"Who the hell would pull up from where they live," Heaton wondered, "start out on a multithousand-mile journey, heading north to illegally enter the United States? Who is it that would leave their town, split their family, the whole bit? They must be living in terrible, terrible conditions. I can't imagine."

Chocox is too small to qualify officially as an aldea, or village. The Guatemalan government classifies it as a caserío, a tiny cluster of loosely related houses—about 15 in this case—independent from any other community. It's embedded into a rugged mountainside above the Río Negro, which shines like a ribbon of chrome at the bottom of an army-green gorge. Chocox is about an eight-hour drive from Guatemala City, and access is earned via a series of increasingly twisty roads. When you reach Ojo de Agua, the closest caserío, you might encounter the old dog that likes to lounge in the center of the narrow dirt road. Patience is rewarded here. The man in the house beside the path keeps a long wooden pole by the door—a dog-poking stick—that he uses to clear the way.
Follow the road for a few minutes more, and a rocky path splits off to ascend a mild slope. It leads to the Urizar house.
Elmer Urizar Lopez trudges up the path, under the mango trees and past a bent-armed cactus. The ground levels out on a high shelf of dirt, where a cow noses through a thin bed of straw. Nearby sits a mud-brick shack, its corrugated roof held up by tree trunks; this is where Urizar and his family used to live. About 30 yards away is their new house, about three times bigger than the shack.

The house isn't finished. In August, three months after the raid at the concrete plant, Urizar was deported. Construction on the house stalled because there was no more money to pay for it. But thanks to the dollars he'd wired from Mount Pleasant during his four and a half years there, several of the rooms are habitable, and it's an honest-to-God house—real red bricks, concrete pillars, smooth plaster walls on the inside, decorative tiles on some of the floors. There's a large cement patio out front, an ornamental wall at the property line, and a full water tank. With one glance at the place, everyone here forms an automatic assumption: It was built with money from America. In this part of Quiché, houses like this simply don't happen any other way.
Urizar, who's 42, grew up a few hundred yards from this house and earned his third-grade education at the caserío's lone school. His mother and six of his siblings still live across the road. They don't have what you'd call jobs, because there are no employers out here. For the most part, they spend their days toiling in the rocky fields, growing what they eat.

About five years ago, a friend of Urizar's from Ojo de Agua told him about Mount Pleasant and how a nice little community of Quiché natives had banded together there. This wasn't particularly unique—Guatemalans from rural villages often migrate to small communities in America. Pedro Pablo Solares, a lawyer in Guatemala City, noted this phenomenon when he traveled through the U.S. from 2008 to 2014, interviewing more than 25,000 Guatemalan immigrants under an information-gathering program partly affiliated with the Guatemalan consulate. Solares says the rural-to-rural migration patterns have resulted in "mirror towns"—very small sister cities that help support one another in ways that can be difficult to notice.
Urizar's friend told him that several men from Quiché had found jobs at a concrete plant in Mount Pleasant. He could probably get a job there, too, if he wanted one.
He talked it over with his wife, Celia, and they decided to take a chance. The couple has three children—a boy and two girls—and when Urizar thought of their future in Chocox, he imagined the same tired story: a stunted education, a life of grinding poverty, the impossibility of change. America promised something different.
Urizar had no money to pay the travel costs to get all the way to the U.S. border, some 1,300 miles away. So he took out a loan of about $10,000 and put up his land as collateral. He signed his property title over to a "coyote," a human smuggler who agreed to try to sneak him into Texas. From there, Urizar planned to make his way to Mount Pleasant.
For several days and nights he rode in the back of a truck, bumping shoulders with other migrants as they rattled through Guatemala and Mexico. Eventually, late one night in January 2014, they arrived at the city of Reynoso, across the Rio Grande from McAllen, Texas. Just outside town, he and several others got into an inflatable raft and drifted across the river.
Urizar was scrambling through some prickly brush when a spotlight from a U.S. Border Patrol helicopter zoomed down on him. It was 2 a.m. He was detained and, within days, deported. He spent a restless month back home in Chocox before he tried to cross again.
That $10,000 deal he'd made with the coyote, like most such transactions, allowed him three chances to make it across. If after three attempts he failed, the coyote would no longer help him. The land would be the coyote's, and Urizar would be out of luck. On his second try, in February 2014, he made it.
In Mount Pleasant he shared a room on the second floor of a yellow house with a sagging roof just off the town square. He worked for 8, 10, sometimes 12 hours a day at the concrete plant. He'd cash his check and wire part of his earnings home, usually upwards of $150 a week. Either Celia or his son, Walfred, then 11, would go to the Banrural branch in Uspantán, about an hour away by motorcycle, to collect the money. The family paid off the loan to the coyote and earned back their land title, and construction began on the new house.
Urizar had been in Mount Pleasant almost three years when Walfred started attending middle school in Uspantán. The boy told his mother the school was crawling with gangs. Older boys were pressuring him to run drugs, he said. Celia was horrified. She spoke to Urizar, and they agreed that the time had come. The boy was old enough to join his father in Mount Pleasant.
"We have no education, and for us, life is the ax, the shovel, the pick," Urizar says. "But we want our children to have an education so they don't have to suffer like we have. That's why we wanted Walfred to go. To study."
The boy jumped at the chance. At the time, it was much easier for unaccompanied minors to get into the U.S. than it was for their parents. If children made it to the border, they simply turned themselves in to the authorities, who typically would release them to sponsors, even if those sponsors in some cases were themselves undocumented. As a result, the coyotes charged much less for kids—just transportation costs, essentially. A month after his 14th birthday, Walfred made it to the border, and he was released by the Office of Refugee Resettlement to the care of his official sponsor, his father.
Together they moved into the ground-floor unit of the yellow house on the corner. Walfred enrolled in the local high school and began studying English. At night, after Urizar returned home from work, they'd eat together, sharing tamales or caldo de gallina, Guatemalan chicken soup. On special occasions, they grabbed sandwiches from the Subway on the square.
After the ICE raid, Urizar spent three months in jail awaiting his day in immigration court. Because he'd been caught once before, his deportation was practically guaranteed. In August he was driven to the Cedar Rapids airport and flown back to a military airfield in Guatemala City. When he arrived in Chocox, he says, his emotions were "like a fish," flopping this way and that. One minute he'd be overcome with joy because he was again able to hold his wife and daughters. Then he'd break down, thinking of Walfred alone in Iowa.
The boy was assigned his own immigration case, but he'd have to wait more than a year—until November 2019—before his day in court. Maybe a judge would allow him to stay, or maybe not. In the meantime, Walfred was taken in by an elderly woman in Mount Pleasant. He began to call her abuela, or grandmother.
Urizar struggled to envision his son's new arrangement. Who in the world was this woman? What was her house like? How was Walfred going to get along in Iowa now that his father was gone?
He couldn't imagine.

The boy sits down at a small table in the kitchen and passes his homework instructions to the 82-year-old woman. It's about nine o'clock. Still early for him, but past her normal bedtime. So be it. Almost everything normal about her life flew out the window the moment she opened up her life to his.
Kay Young speaks almost no Spanish, and Walfred is still struggling with English. She's into quilting; he likes soccer. She's a widow who's lived her whole life in Mount Pleasant, and he's a kid who has no idea what the most basic outline of his life might be a year from now.
When word of this unofficial adoption spread around town, Young sensed that the old-timers at the coffee shop in the Hy-Vee grocery store and the ladies in her bridge club might be whispering about her. Has the woman finally lost her mind? Does she have no concern at all for her personal safety? Doesn't she know the boy's father broke the law? But Young also suspected something else: Hidden affinities linked herself and the boy. A connection others couldn't see.
Now, sitting across from Walfred at the marble-topped table, she scans the homework assignment: Write a short fantasy story or fairy tale, one with multiple characters, each driven by desires and confronted by obstacles. Not bad, she thinks. It will be much better than last week's exercises in geometry, a subject she never really grasped even when it was fresh to her, back in the Truman years. But she'd spent years running the town's community theater, and a fairy tale she could handle.
The instructions say Walfred should construct the narrative backwards. Near the top of the page he's supposed to write the story's resolution. Below that are several lines where he can list the setting, the characters' names, and the plot points. He'll need to incorporate a few specific vocabulary words into the story; one is "jealousy."
Young walks him through the assignment, and he decides the fairy tale will unfold at Mount Pleasant Community High School and the main characters will be animals. One will be a worm. The worm's life will be one of hardship and struggle; all he can do is crawl around on the floor, where he risks getting smashed under the teacher's heel. The worm will want a friend—perhaps a bee, he decides. The bee can simply fly away from trouble, and the worm views that ability with—they'll scratch a word off the list—jealousy.
To round out the cast, he and Young think of a monkey—a character loosely based on a stuffed toy Young picked up as a freebie promotion from an auto shop a few days before. That toy monkey wears a cape ("Don't Monkey Around With Auto Repair"), and it emits a screeching noise if you throw it against something hard. Recently the toy has become an unlikely prop in her relationship with the boy. He'll sneak up to her and throw it at her, and he'll laugh when she jumps and feigns outrage. Later, she'll sneak up on him and do the same thing.
Just a cheap little toy, but also more—a connective thread between them. How could she explain to people how much fun they had together, how their personalities seemed to match? Even members of Young's own family struggled to understand what the two could possibly see in each other.
"I don't want to hear about Walfred," one of her grown children snapped when she started talking about the boy. "Why don't you talk about your own grandchildren?"
Her son quickly apologized, but the reaction seemed to betray an assumption a lot of people harbored: Attention and compassion are exhaustible commodities; if you give them to one person, it means you're taking them away from another.
Young's pastor at the First Presbyterian Church, the Reverend Trey Hegar, had helped arrange the adoption, and his congregation raised money to help pay Young's expenses. When the details were being worked out, Hegar had met with the members of Young's family, trying to calm their concerns, which were far from superficial. Young might be as sharp as any 82-year-old you'll ever meet, but she has a bad back, has trouble with stairs, and tires easily. Her family worried that the stress of taking on an undocumented child might seriously erode her health. Even Young understood that fear. But the idea of the boy living alone, orphaned in Mount Pleasant, violated her concept of fairness. "I said, 'It'll kill her not to do it,' Hegar recalled. "This is what she's living for."
And so here she is, a few months into the adoption, helping the boy dream up a fairy tale, trying to figure out what role the caped monkey should play. Eventually they decide the monkey should be the connection that lifts the worm above its lowly status. He can carry the worm on his back and fly him up to the bee's level (the monkey has a cape, so of course it can fly), allowing worm and bee to become equals and friends.
Is there some sort of symbolic meaning hiding in that narrative? Is Walfred the worm? Is Young the monkey that helps lift him up? It's not entirely clear. Is she charitably filling a need in the Guatemalan boy's life, or is he filling a need in hers?
At 7:30 the next morning, Walfred bounces downstairs into the kitchen, his hair tousled from sleep.
"Can I use your hairspray?"
Young says sure, and Walfred ducks into the bathroom, passing the dry erase board in the kitchen with the message she wrote for him days before: "Shopping. Be back. Water flowers."
He emerges minutes later, his dark hair tamed, ready for her to drive him a few blocks to his school bus stop. To get to the garage, they exit the kitchen through a side door. He takes her arm, holding her steady as she descends the steps.

Urizar has made no money, zero, since he returned to Guatemala. Steady income, it seems, is a foreign concept in Chocox.
He cuts the vegetables and the fruits that grow around the family's new house, and he gets some extra food from neighbors by helping them cut wood, clear brush, and plow fields by hand. If he's lucky he might be able to do that sort of work seven days out of a month. The brick house is nice to come home to at night, but like most of the new houses around here, its value exists only for the family that built it. Who, besides the cash-strapped families already in Chocox, would want to live so far from economic opportunity?
About 10 percent of Guatemala's gross domestic product comes from remittances wired home from workers abroad. The vast majority of those remittances—as many as 97 percent, according to the United Nations—are from the U.S. Those payments have increased almost every year since 1994, and the rate of that growth has been increasing steadily. After jumps of 13 percent and 14 percent, respectively, in 2015 and 2016, the total value of remittances increased by about 15 percent in 2017, to about $7.5 billion.
Some analysts say the Trump administration's crackdowns on undocumented workers have spurred some of those increases; workers might be fearful that, in the era of ICE raids and increased border vigilance, their days of sending money home might be numbered.
That makes sense to Urizar, though he's never paid much attention to the politics of immigration. And he certainly doesn't hold a grudge against anyone in the U.S. Inside a room in his new house, a framed collage of snapshots hangs on a wall, mementos from his time in Iowa. He smiles when he looks at them. They're good memories. When he speaks of the U.S., it's usually with fondness and respect for the people he met there. Instead of considering his deportation as a curse, he chooses to view his time in the U.S. as a fleeting blessing.
He misses Mount Pleasant—its orderliness and the clean, well-lighted streets. And he misses the money. Maybe undocumented workers can never truly know genuine economic security, but at least he felt secure for a while. Perhaps, if Walfred's immigration hearing next November goes well, the boy will feel it, too. Urizar dreams of a day when all of his children will be able to travel back and forth between the two countries without fear, when they can see their parents whenever they want, and when hard work pays off in peace of mind.
That day isn't today. He walks into the kitchen and watches Celia stir a pot over the hot stove. She's making caldo de gallina, boiling the hen they killed and plucked earlier that day.
Now they have one less hen.
 
The plastic plant, the seed processing facility, the Walmart distribution warehouse, the printing plant, and the construction supply company all sit in or around a large industrial park in Mount Pleasant's northeast corner. Together they account for more than 2,000 of the town's jobs.
The meat processing plant, West Liberty Foods LLC, is one of the park's anchors, employing more than 500 workers. Inside the main building, men and women in protective suits slice and package turkey, chicken, and other meats. The plant is one of the principal providers of meat to the Subway restaurant chain, a distinction that's a point of civic pride.
Many of the signs in and around the plant are in Spanish. One poster in the security office—"Hola, Oportunidades"—explains that anyone who refers a successful job applicant to the human resources department will get a $100 bonus; if that applicant completes 90 days on the job, another $100. The plant needs packagers, machine operators, trimmers, and general laborers, and the job requirements are generally the same: Applicants must be able "to work at line speed with the ability to make coordinated hand and finger movements," to withstand cold temperatures, and to work weekends and extended hours. Every Tuesday, the plant holds open interviews for pretty much anyone who walks in the door. Even so, dozens of positions at the plant have remained unfilled throughout the year.
The job crunch has been intense for years all over town, but increased scrutiny from ICE has made filling open slots even more challenging. In March, West Liberty Foods was fined $52,100 and subjected to two years of U.S. Department of Justice monitoring for violating antidiscrimination laws within immigration policy. Company managers at another of its processing plants had asked workers who were non-U.S. citizens to provide green cards or other documents showing they were authorized to work in the country; the company didn't ask for the same documentation from employees believed to be citizens. That's considered a double standard, and it's against the law.
Some business owners in Mount Pleasant say immigration regulations lock them in a damned-if-you-do, damned-if-you-don't fix. If you step over the line in trying to verify that workers have proper work permits, you can get fined; if you don't go far enough and you employ workers without valid documents, you can end up like the concrete plant.
For now, workers at that plant are still reporting for their shifts, still pumping out precast beams and columns. ICE characterizes the raid as an ongoing case and won't say whether the company will face criminal charges. The company owners declined to comment on the matter.
In 2008, ICE agents raided a kosher slaughterhouse 150 miles north of Mount Pleasant, in Postville, Iowa, arresting almost 400 undocumented workers. After financial irregularities were found at the plant, its chief executive was sentenced to 27 years in prison. In December 2017, President Trump commuted the sentence, allowing the executive to walk free after serving eight years. He served no time for the immigration violations.
The case fit into the historical pattern: Workers, not employers, have been saddled with the brunt of the punishment when companies are caught employing undocumented immigrants. The main reason is that they're easier to prosecute. If someone is caught working without proper employment status, he or she can be prosecuted relatively easily for using fraudulent documents. When going after companies, prosecutors have to show that the employer knew that the workers didn't have legal status and employed them anyway—a much harder case to make.
As ICE pushes more cases against undocumented immigrants into the federal court system, prosecutors could have even less incentive to pursue employers, says William Stock, an immigration lawyer in Pennsylvania who served as president of the American Immigration Lawyers Association in 2017. The courts are already stretched thin: About 38 percent of all cases in the federal court system are illegal-entry hearings, and in districts with large immigrant populations, the number is much higher. "If you say, 'Along with all the other things you're doing right now, we'd really like you to focus some attention on prosecuting an employer,' the U.S. attorney is going to say, 'It's not as much a priority for me as it is for you,'" Stock says.
Most of the 32 workers arrested at the Mount Pleasant concrete plant in May are still waiting for their court hearings. Even Urizar, from his house in Chocox, continues to unintentionally tie up courtrooms in Iowa, and his case illustrates the confusion and clutter that permeate the system. When he was transferred to the Hardin County Detention Center, his lawyers weren't told about the move and had to search for him. Later, at his final hearing before a judge in late June, Urizar didn't appear in court; no one showed up at the prison to drive him to the courtroom, three hours away. Then Urizar's lawyers weren't able to confirm his deportation until six weeks after he'd been flown to Guatemala. Meanwhile, a criminal case against him continues, charging him with illegal reentry into the U.S. and the fraudulent misuse of identification documents, including a Social Security number. His attorneys have repeatedly tried to get the case dismissed, arguing that Urizar's constitutional rights to due process and legal representation are violated because he can no longer consult with counsel. As of late December, the criminal case against Urizar was still active.

In his red Adidas hoodie, gray Levi's, and white Nike Air high-tops, Walfred blends in with the other sophomores. His dark hair is buzzed short on the sides and back, longer on top. Young's hairdresser, at the boy's request, shaved the symbol of a small cross above one ear—a declaration of both style and faith. Two weeks after the cut, it's blurred and almost indistinct.
One afternoon this fall two friends of his came to Young's house after school. Young ducked into the living room to introduce herself and found them slouching on the couches, absorbed in their cellphones. They didn't seem to notice her when she said hello. She shrugged, turned to go back into the kitchen, and then stopped herself. She couldn't let that go.
"OK, fellas, we're gonna have a little lesson here," she said, ordering them to put down their phones. She explained that when a lady walks into a room, they should stand. She offered them a chance for redemption, introducing herself once again. "This is where you say to me, 'Hi, nice to meet you!' "
She truly hated those cellphones, and she didn't like how Walfred seemed to be adopting his friends' obsession with them. When the other boys left, she asked Walfred if she'd embarrassed him. "No, Grandma," he told her. "You were great."
The living arrangement at times has tested her patience and stamina, but it's moments like this that melt her heart. If some of Walfred's new habits aren't the ones she'd choose for him, she tries to remind herself that it's not easy for a teen to feel comfortably accepted anywhere, much less within a culture that's completely new. Recently, Walfred asked her to wash his shoelaces, which had gotten smudged. She tied them together so they wouldn't get lost in the washing machine; they came out perfectly clean, and now they were almost invisible against his spotless Nikes. Those shoestrings are one more detail no one else sees but which have become visible to her since the boy came into her life. It's like a page out of one of those books of optical illusions: a hidden element buried in the middle of a picture suddenly pops into focus, and now you can't unsee what you'd previously overlooked. Parts of Mount Pleasant are like that for her now. The picture is forever changed.
One day, Walfred wanted chickens—whole chickens, with the skin still on, the kind needed to make caldo de gallina. Young took him to Yenchay's Oriental Food Market, a small grocery in the middle of the town square. It's occupied the same prime spot for almost 30 years, but when Young recently mentioned it to some friends of hers, they seemed puzzled. "It's like they never noticed it before," she says.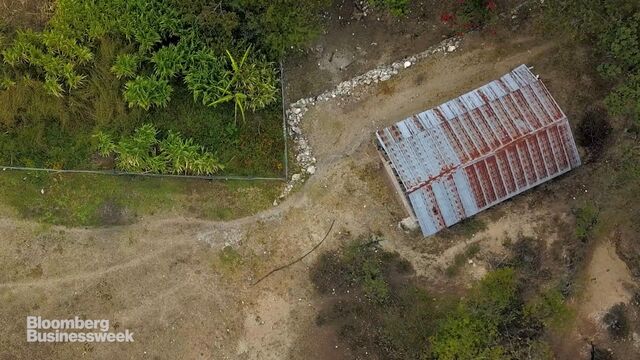 The owner of the store is Yenchay Tangkhpanya, whose family was one of the first from Laos to be resettled in Mount Pleasant in 1975. She landed her first job at the Iris restaurant, working for Heaton, and a decade later she and her husband, also from Laos, opened the store, stocking items that catered to their fellow Asian immigrants. "Now my store isn't for one kind of people," she says. "It's international." The aisles are full of fruits, vegetables, and packaged food from Southeast Asia, which share shelf space with tortillas, salsas, and Caribbean spices.
Walfred carried his chickens to the front counter, and with Young's encouragement, he decided to try to cash a check for the first time. She'd recently opened an account for him, a place where he could keep track of the money a local church charity had given him, as well as the extra cash he sometimes picked up by helping a friend do chores after school. As they fished out Walfred's checkbook, Tangkhpanya took an immediate and protective interest in the boy. She offered an impromptu lesson in balancing an account—a service she'd offered countless newcomers over the years. "People need someone to show them how to do these things," she says.
It wasn't long after that trip that Walfred asked Young to take him to the Heidelberg Motel, on the south edge of town. The place was a local roadside landmark, a classic 1950s-style motor lodge. But Young didn't really understand the significance such a place could have for someone such as Walfred, until she walked in the door.
The current owner of the motel, a man who asked not to be named for this story, came to Mount Pleasant from Hong Kong and later married a Guatemalan woman. Cross his heart, he worked seven days a week, 17 hours a day, for 15 consecutive years without a single day off, just so their kids could have a better life, and now take a look: The walls above the check-in counter are covered with certificates of academic achievement, awards the kids have earned from the local school district.
His lobby doubles as a Trailways bus station, and for many foreign-born workers, the Heidelberg is the gateway to Mount Pleasant. Like Tangkhpanya, he's become an informal guide for newcomers—another example of how the second wave of immigrants is melding with the first, some of whom have created a commercial support network that can be invisible to those who don't need to look for it.
Next to the front counter, a bank of four red telephones sits on a table, and these attract a steady stream of customers, most of them Spanish speakers who've just collected their paychecks. They use the phones to wire cash to places such as Guatemala and Mexico.
This is why Walfred asked Young to bring him to the Heidelberg. He wanted to send some of his spending money back to his father.
The red phones are Mount Pleasant's direct link to Quiché. They tether two places that, at first glance, have little reason to be linked. When Walfred picks up the receiver and provides the Spanish-speaking operator with his parents' information, his money instantly travels almost 2,500 miles south, all the way to rural Guatemala.
Urizar, on the far end of that transaction, has switched roles with his son. Traditional assumptions regarding the dependence between a parent and a child have been flipped. Urizar collects the money and returns to a house—an unfinished house, with an uncertain future—that wouldn't exist if Mount Pleasant didn't.
(
Corrects spelling of Yenchay Tangkhpanya's name throughout.
)