Markets
European Stocks Look Cheap, and for Good Reason
There's just too many risks facing the region to be sucked in by relatively low P/E ratios. Also, Italians are phlegmatic.
By
European Stocks Look Cheap, and for Good Reason
There's just too many risks facing the region to be sucked in by relatively low P/E ratios. Also, Italians are phlegmatic.
By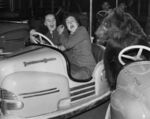 To get John Authers's newsletter delivered directly to your inbox, sign up here. 
Europe has bears.
It would be easy to overlook Europe as the unfolding U.S.-China trade dispute captures global investors' attention, but that would be a mistake. The exceptional calm of financial markets in 2017 owed much to the surprise resurgence of the European economy, while this year's turbulence can, in part, be tied to deep disappointment with Europe's faltering economy.
The cover of Societe Generale's European equity outlook for 2019 gives you the bottom line in one picture:

Citigroup's marginally more positive report suggests that it might not be so much a bear market as a kangaroo one. The continent bounced last year and landed in 2018, and may bounce again in 2019 if it has sufficient energy.
Europe was a popular "long" recommendation as this year dawned, out of a belief in mean reversion if nothing else. Europe's stock-market performance, compared with the U.S.'s, has been terrible for more than a decade. Every time it seemed to be turning, as was the case a year ago, it reversed. This chart shows how the FTSE Eurofirst 300 has fared relative to the S&P 500 Index, in common currency terms, since the birth of the euro in 1999:

The U.S. might be expected to outperform Europe and command a higher overall price-to-earnings multiple simply because it's home to so many powerful, high-flying tech stocks. But that always been the case, and cannot exactly explain such persistent underperformance, particularly as Europe has continued to lag even as the big U.S. tech stocks have received a comeuppance.
European political risk is a factor, of course, but much of that risk is already reflected in prices. A greater issue is simply that European earnings momentum looks weak. Last year was the only year in the last decade when earnings failed to disappoint. We returned to that pattern in 2018 , and the quants at SocGen suggest that the disappointment will continue. 

As for valuation arguments, they are good, but not compelling. European stocks are cheap, all right, but we know the reasons why they should be inexpensive. The good news is that compared to its own history, and to the U.S., Europe does indeed look cheaper than usual. But the bad news is that it still doesn't look cheap enough to make for a compelling buying opportunity. The following chart, also from SocGen, shows this: 

It's cheaper than average for the last 30 years, a period that takes us back to when the Berlin Wall was still standing and when political risks on several occasions looked greater than they do today. But it's only very slightly cheaper than average, and could easily go lower. On this basis, the euro zone looks more like "fair value" than cheap.
The picture is slightly different when viewed against the U.S., which entered the year looking wildly overvalued and is still far more expensive than the euro zone. But again, on valuation grounds alone, the euro zone looks less than compelling:

During the horrors of 2009, and a couple of times when the euro zone's sovereign debt crisis was at its worst a few years later, European stocks looked like compellingly good values compared with U.S. stocks — and then went on to prove largely disappointing. That is what happens when the corporate sector's earnings stay so sluggish for so long. 
There is a case for Europe, but a number of things need to go right. First, politics need to fall into place: no nasty surprise over the replacement for German Chancellor Angela Merkel, no intensification of unrest in France, a resolution over Italy's budget, and an orderly Brexit. Second, the dollar needs to weaken. And third, the U.S. economy needs to underperform expectations next year. If the gloomier prognoses are right, then "short U.S., long Europe" might work for the first time since the first few years of the millennium.
It's not out of the question, but on balance it's unlikely. For the time being, the lazy bear on SocGen's cover isn't going anywhere anytime soon.
Authers notes:
Viva Italia: in a reversal of national stereotypes, the U.K. is staging the operatic drama at present, while the Italians, who are led by a party formed by a comedian and have their own head-to-head struggle with the European Union, are being far more phlegmatic. The situation remains full of risks, as Columbia University history professor Adam Tooze explains in a disturbing opinion column in the New York Times. Italy's economy, unique among developed nations, has shrunk over the last decade, and there's a sense of crisis. Pushing for the austerity that the EU wants in order to alleviate risks of bank failures and government debt defaults runs the risk of prodding Italy into an even more aggressive form of populism, particularly once bond-buying by the European Central Bank ends. That is scheduled to happen next year.
As it stands, the crucial measure of political risk, the extra yield investors to demand to own Italian debt rather than German debt securities, remains exactly where it was when the current government took over earlier this year. The crisis has not intensified while the British drama has played out, but neither has it been resolved.

To contact the editor responsible for this story:
Robert Burgess at bburgess@bloomberg.net