Opinion
Justin Fox
After decades of neglecting social infrastructure, can the U.S. fight division and disadvantage with more parks and longer library hours?
Conor Sen
Both parties have an incentive to draw districts that are more alike in terms of educational levels.
Leonid Bershidsky
Today's nationalisms were largely unleashed by the settlement commemorated on Sunday.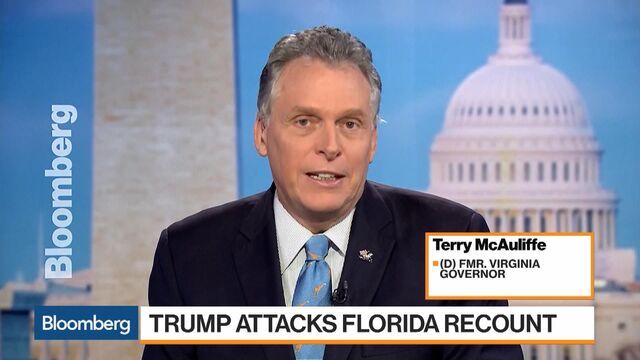 Trump Doesn't Understand How Florida Vote Count Works, McAuliffe Says
Former Virginia Governor Terry McAuliffe discusses the mandatory vote recount in Florida and the path for Democrats in 2020 with Bloomberg's David Westin on "Bloomberg Markets: Balance of Power." (Source: Bloomberg)
GOP Must Do a Better Job in the Suburbs, Rep. Lance Says
Mayor of London Khan Urges Labour Party to Reject Brexit Deal
Stoltenberg Welcomes European Defense Efforts `Within NATO Framework'