New Economy Forum
Engaging leaders of the new global economy to solve the world's biggest challenges through coalition building, events, news, analysis and expert perspectives.
interactive
Graphic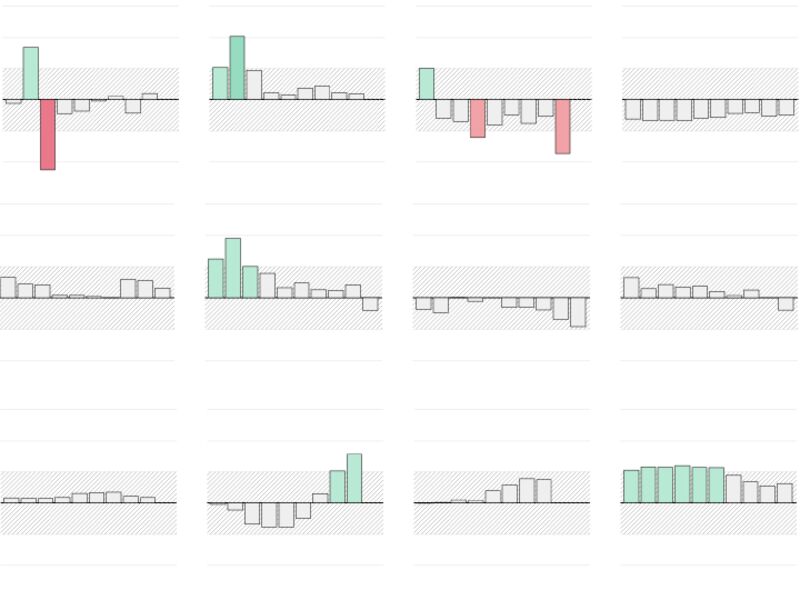 Global Trade Tracker: Steady, But for How Long?
It's a calm before the storm as the trade war deepens—key gauges of global trade remain near their long-run averages in the latest data. The U.S. and China are now imposing tariffs on some $360 billion in two-way trade, forcing companies to re-evaluate supply chains and economists to warn of an economic drag ahead. For now though, buoyant global demand is propping up 9 of the 10 readings used in Bloomberg's Global Trade Tracker, with just Hong Kong air cargo flashing a red light.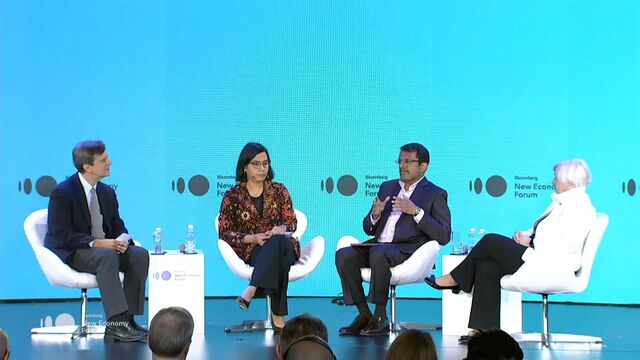 Managing the Next Financial Shock
Indonesia Finance Minister Sri Mulyani Indrawati, Monetary Authority of Singapore Managing Director Ravi Menon, and former Federal Reserve Chair Janet Yellen discuss the options for central banks to confront unexpected financial shocks. Bloomberg Opinion's Clive Crook moderates at the Bloomberg New Economy Forum in Singapore on Nov. 7, 2018. (Source: Bloomberg)
New Economy Forum Leaders Call for More Women CEOs
Take a Glimpse at the Megacity of the Future
How Crypto Is Closing the Cash Gap in Kenya
Paulson Sees Risk of China Becoming `Strategic Adversary'
Trade
Re-imagining the multilateral trade system in the New Economy
Technology
Examining AI and technological advances in the New Economy
Global Governance
Exploring the changing global order in the New Economy
Climate
Creating a sustainable New Economy
Finance & Capital Markets
Embracing fintech in the New Economy
The 'story_package' module curated into zone 'full' failed to load due to: Missing stories.
Urbanization
Growing supercities in the New Economy